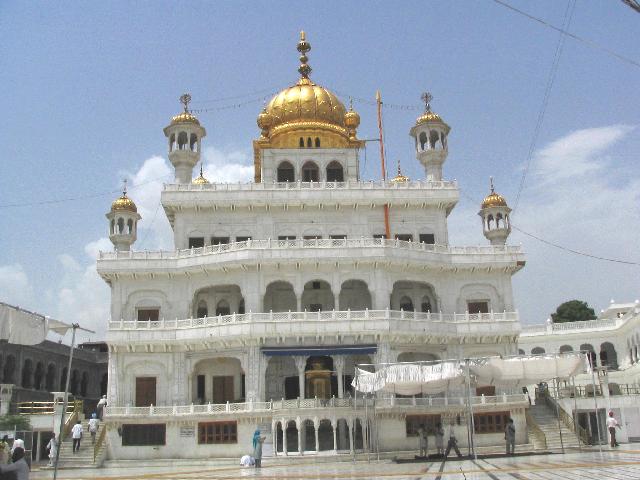 Amritsar, Punjab: Jathedar of Akal Takht Giani Gurbachan Singh and SGPC president Avtar Singh held a closed-door meeting with Sikh clergy of Takht Hazur Sahib, including Giani Kulwant Singh and Giani Partap Singh, Jathedar and Head Granthi of Hazur Sahib, respectively, at Nanded last evening to sort out differences on maryada (Sikh code of conduct).

They offered to amend Nanakshahi Calendar to meet the aspirations of Jathedars of Patna Sahib and Hazur Sahib after consulting Sikh intellectuals and Sikh organisations.

Both Takht Hazur Sahib and Patna Sahib had refused to implement the Nanakshahi Calendar and had been celebrating all Sikh events as per the traditional Bikrami Calendar. These Takhts celebrated the 400th anniversary of Guru Granth Sahib and the tercentenary of its Gurta Gaddi Divas as per the traditional Hindu calendar.

According to the Nanakshahi Calendar, all gurpurbs and other important dates of the Sikh history have been fixed on the basis of 1469, the year when Guru Nanak Dev was born. The Nanakshahi Calendar is tropical, based on "barah maha", and authored by gurus. It starts from the month "chetra" (the first month of the year as per the Nanakshahi Calendar).

Talking to The Tribune on the phone, the SGPC president said the meeting with the Sikh Clergy of Hazur Sahib was held in a cordial atmosphere. He said they agreed to sort out all differences regarding maryada.

Meanwhile, SGPC president said he asked Jathedar Hazur Sahib that the Sikh clergy should not have made a complaint to the police, Prime Minister and Chief Minister of Maharashtra when they were threatened by two former presidents of Takht Hazur Sahib Management. Instead, they should have summoned them at Takht.

However, SGPC president said the Sikh clerics claimed that they were kept in dark by the present management committee of Takht Hazur Sahib that complaints were being forwarded to the police or politicians. On the other hand, SGPC president urged Jathedar Kulwant Singh to prevail upon Dr PS Pasricha, president of the Takht Hazur Sahib Management Committee, to get baptised as per Sikh maryada.