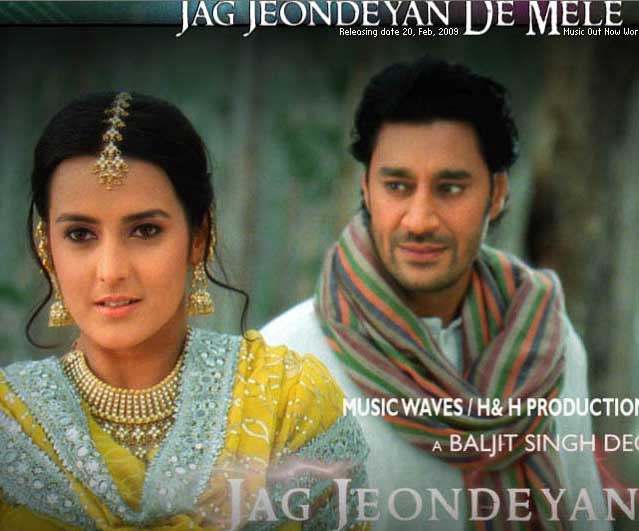 Punjabi cinema is finally coming into its own with bigger budgets and larger audiences, says noted Punjabi filmmaker Manmohan Singh. But he feels the industry is still in the stage of infancy and has a long way to go to widen its reach. "We can call this the renaissance period of Punjabi cinema. related stories
Everything is getting rejuvenated here. People have also started taking Punjabi cinema more seriously," Singh told IANS.
The films have become more cosmopolitan in their approach as they are also catering to the demands of the Punjabi diaspora abroad.
Singh is credited with turning the fortunes of Punjabi cinema by churning out five big hits - Jee Aayan Nu, Asa Nu Maan Watna Da, Yaaran Naal Baharaan, Dil Apna Punjabi and Mitti Waajan Mardi in the last five years.
His next project, Mera Pind - My Home is slated to release in mid September and it stars Harbhajan Mann and former cricketer-anchor Navjot Singh Sidhu.
"Earlier Bollywood stars did Punjabi movies in their free time or just as a pastime. But today we have talented actors like Harbhajan Mann, who have made Punjabi movies their priority and are working hard to the support the industry," said Singh.
"Earlier, when we used to travel abroad by air there were options of seeing Bollywood, Hollywood and South Indian movies in the aircraft. But now you can easily find Punjabi movies in the list also. When we go abroad, people enthusiastically ask us about the forthcoming Punjabi movies," he said.
Actor Harbhajan Mann agreed with Singh. "I consider this the golden phase of Punjabi movies. The budget has also soared from few lakhs (less than a million) to crores (tens of millions) and filmmakers are using the best techniques available.
"Today we are releasing Punjabi movies in five-six countries other than India. But our aim is to increase its spectrum by releasing them in 40-50 countries in the coming days."
Harbhajan teamed up with Singh in 2000 to revive the ailing Punjabi film industry. He has given four Punjabi blockbusters with Singh and is waiting for their next venture Mera Pind....
Singh said it hurts when other filmmakers lampoon Sikhs in their movies.
"We wanted to break this myth and portray the essence of true Sikhism that has proved its mettle all over the world," said Singh.
Navjot Singh Sidhu, who makes his debut in Punjabi films with Mera Pind, said: "Movies like Singh is Kinng where the main protagonist is a Sikh guy will certainly boost their image on the big screen. Now it is the time of Punjabi Jatts and Punjabi cinema to rule this world."