OBITUARY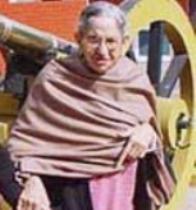 The first Indian woman to hold a private pilot licence (PPL) passed away here on Sunday. Beant Kaur, widow of Air Vice Marshal Harjinder Singh (retd), was 95. She will be cremated once her nephew arrives from Canada.
Born into a Sikh family on April 9, 1917 in Lyallpur district of Pakistan, Kaur did her matriculation from Khalsa College, Lyallpur. In 1971, her husband died of a heart attack.
It was after her marriage with the Air Force officer that she developed an interest in flying and obtained the PPL from a flying club in Kanpur.
Though she did not fly as the main pilot, she accompanied her husband in the four-seater plane owned by them. According to one of her relatives, she had around 70 hours of flying as the assistant pilot.
Though Kaur was only a matriculate, her husband's encouragement coupled with her passion for flying led her to getting the PPL. Both husband and wife would fly almost every day.
After her husband retired in 1964, they shifted from Kanpur to Chandigarh and were allotted a four-kanal plot in Sector 3, where they later settled down.
In Chandigarh, Singh started working as a technical adviser to the Punjab and Haryana governments on a token annual salary of Re 1. It was here that Kaur fulfilled her desire of flying and used to fly almost every morning. She also inspired her sister, who followed in her footsteps and got the PPL.
Major Narinder Singh Dhillon (retired), a relative of Kaur, said, "She had been living with us for the past six years following a dispute with her adopted son Col MS Bains (retd). He had turned Kaur and her sister Satwant Kaur Gill out from their house, following which they faced many hardships. In 2005, the sisters sold their house for Rs. 1.5 crore and in June that year met Congress president Sonia Gandhi and donated Rs. 1 crore to the Rajiv Gandhi Foundation. Her sister died in March 2006 and since then she had not been keeping well. The cremation will take place after his nephew arrives from Canada."