Holla Mohalla 2011 in Images
Sikhnugget presents a round up of all the
Festivities at Holla Mohalla - 2011 in pictures.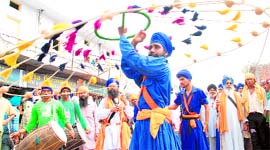 Devotees arrive to take part in the Hola Mohalla procession at Anandpur Sahib.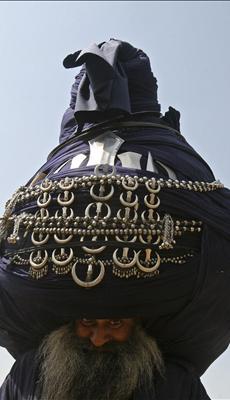 Balwant Singh Nihang wearing a traditional 800-metre-long turban, takes part in the Holla Mohalla.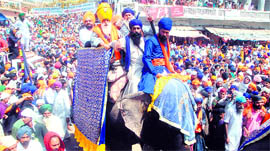 Procession at Hola Mohalla in Anandpur Sahib.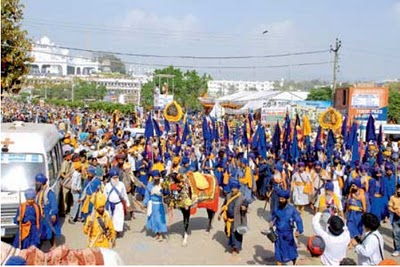 Nihang Dals show their presence at Anandpur Sahib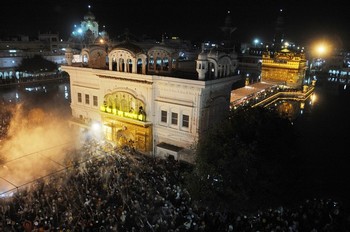 Sikh devotees spray perfume on the Palki Sahib in a procession at Harimandir Sahib in Amritsar on Holla Mohalla.
SikhNet Email Lists:
Over 33,000 Sikhs all over the world enjoy SikhNet emails. Select the emails you would like to receive.