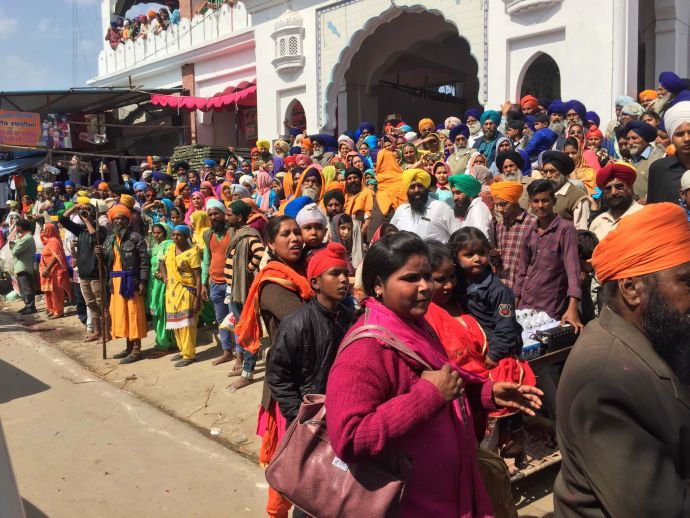 Hola Mahalla was established by Guru Gobind Singh as an opportunity for Sikhs to demonstrate their martial skills. Each year the senior students at Miri Piri Academy join the Sangat in Anandpur Sahib for this lively demonstration.
Anyone inclined to think of spirituality as meek or subdued should participate in Hola; it is anything but sterile! Throngs of people gather on the street to watch nihangs and other Sikhs parade by on horses and by foot, demonstrating their martial talents. There are drums beaten, Gurbani blasted on loudspeakers, and people shouting triumphantly. The colours of Holi are present too, with bystanders and warriors throwing coloured powder into the air.
One of the amazing things about Hola Mahalla is all the langar that is lovingly prepared and served to the sangat. All along the road from Amritsar to Anandpur Sahib, make-shift langar halls are erected to serve those traveling to Anandpur to participate in the celebrations. Day and night Sikhs prepare langar for their fellow brothers and sisters that are making their way in cars, in buses and on tractors to the City of Bliss.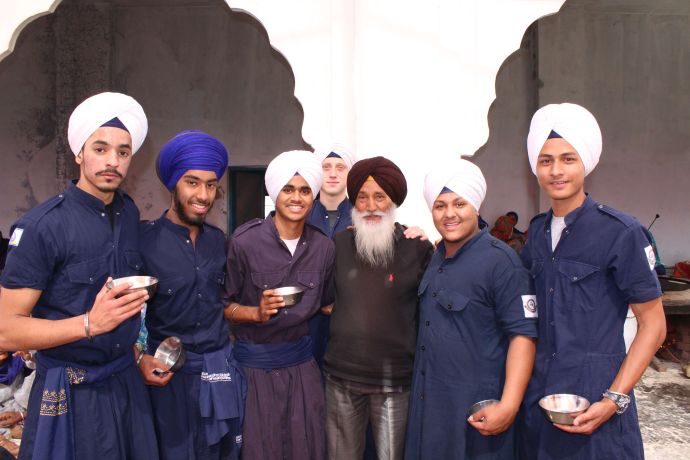 On the day of Hola Mahalla, Miri Piri Academy commenced their participation by helping to serve langar at Gurdwara Harian Wellan near Keshgarh Sahib. Some of the students served rotis, dhal or water, while others flipped rotis and sorted through piles of cilantro.
After langar we joined in the Gurdwara as Baba Nihal Singh gave an Ardas and we all sat to hear the Hukam. After the throwing of rose petals, it was time to join the ongoing Nagar Kirtan outside.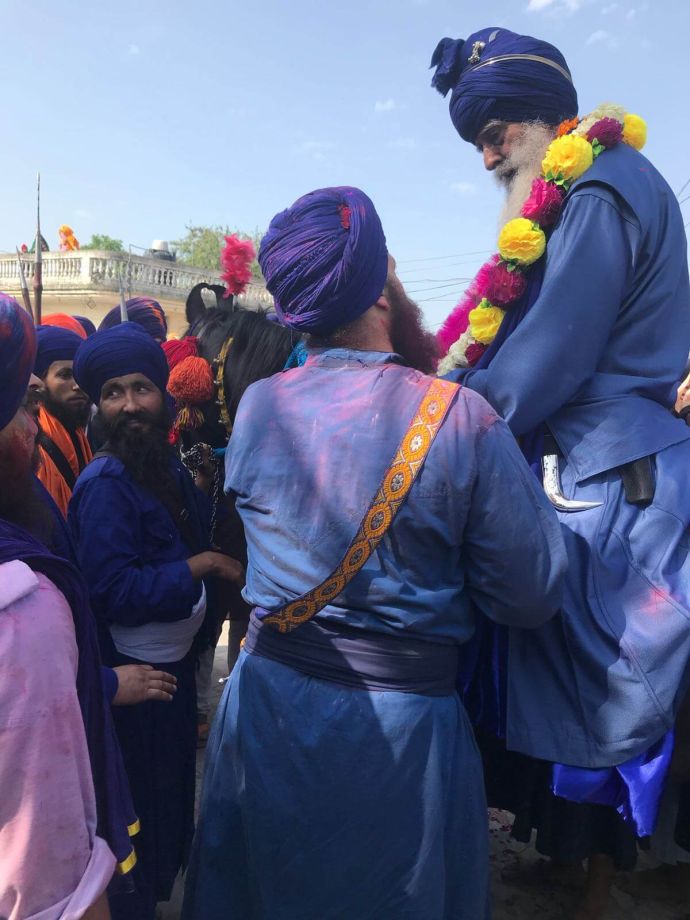 We walked and ran alongside Baba Nihal Singh and the Tarna Dal Nihangs through the streets of Anandpur Sahib. Baba Nihal Singh is the leader of this group of Nihangs and was a good friend of the Siri Singh Sahib's, and thus a friend of Miri Piri Academy.
Most years the students show off their gatka skills in the procession, forming small circles and sparring whenever possible, but this year was particularly crowded. There were many horses and even more people, making such circles impossible. Still, it was fun to join the high spirited Nagar Kirtan and represent MPA and our community in this annual event. The MPA spirit, the Cherdi Kala spirit, is alive and well!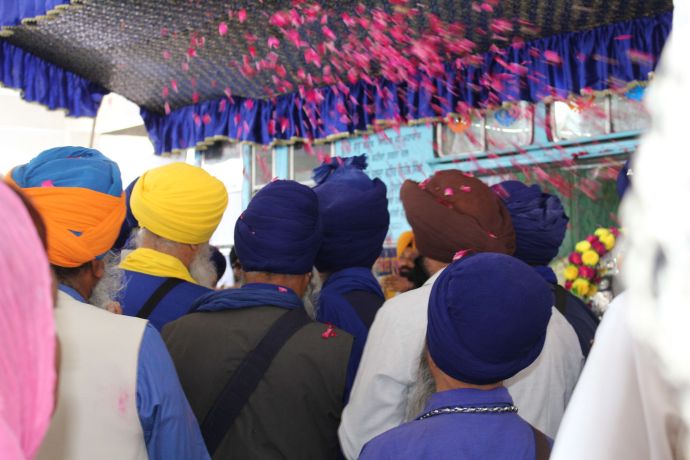 Japjeet Khalsa
~ [email protected]