Everyday Heroes: Guru Nanak's Free Kitchen for the Homeless - Vancouver BC
Guru Nanak's Free Kitchen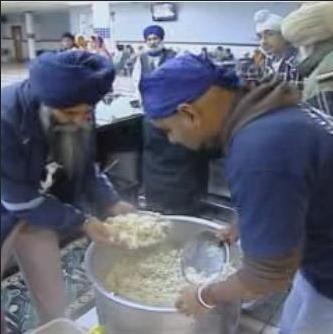 May 14, 2010: Sukhninder Singh Sangha and a lot of friends are bringing the flavours of India to the poor.
Kevin Newman introduces you to this week's Everyday Heroes.
SikhNet Email Lists:
Over 33,000 Sikhs all over the world enjoy SikhNet emails. Select the emails you would like to receive.