No Bismillah Khan will now die in poverty

Parliament amends copyright law, secures royalty rights of artistes


The Copyright Amendment Bill 2012 defines the author of copyright as its owner, and secures his lifelong right to royalty over the work


It ensures that every time anyone uses an artiste's work, he or she gets a share in the killing and doesn't end a pauper


Under the copyright law so far, filmmakers and producers would enter into a contract with lyricists, composers and singers literally buying off their works for eternity in exchange for a pittance
New Delhi, May 22

No Bismillah Khan will face ignominy now and no Khan Mastan will die begging at the shrine of Haji Ali right in the heart of tinsel town Mumbai. India today moved decisively to secure a lifelong right of artistes over their literary, musical and dramatic creations, ensuring that every time anyone uses their work for entertainment or profit-making, the artiste gets a share in the killing and doesn't end a pauper, as the case often is.
Under the copyright law so far, filmmakers and producers would enter into a contract with creative artistes (lyricists, composers, singers) literally buying off their works for eternity in exchange for a pittance.
While artistes would end up in penury, having abandoned literary and monetary claims over their own creations, film producers would sell these works to business interests, including music companies and telecom firms, making lifelong profits in which artistes had zero share.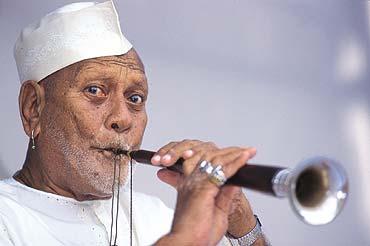 Courtesy this system, several performers lived in abject poverty. The late Ustad Bismillah Khan once wrote to HRD Minister Kapil Sibal on how he had no money to pay his rent, causing Sibal to sign cheques for the shehnai legend for a full year. Mubarak Begum, singer of the evergreen 'Kabhi tanhaiyon mein yun hamari yaad aayegi' subsisted on meager means till her dying day.
Kuldip Singh, the little known composer of the legendary 'Itni shakti hame dena daata' ended up in a Mumbai slum while his song became a prayer in several school assemblies and continues to be a caller tune on mobiles countrywide.
Today, Parliament corrected this anomaly by amending the archaic Copyright Act of 1957 and making creator king. The Copyright Amendment Bill 2012 defines the author of copyright as its owner, and secures his right to royalty over the work.
"Filmmakers made all the profits causing historic injustice to creators of copyrights. They used artistes for making money. The new amendment says that creative artiste's right over royalty cannot be assigned. Any contract intended to do so would be void," HRD Minister Kapil Sibal said, introducing the Bill that the BJP-led Opposition, in a rare show of unity, passed unanimously today. The Rajya Sabha had passed the Bill on May 17.
"This is a benign Bill. It ensures that no Khan Mastan dies begging at Haji Ali. Mastan's beautiful voice decorated the rare patriotic number, 'Watan ki raah mein…' Sad we could not help him as a nation. Today we are trying to make amends," Leader of Opposition Sushma Swaraj said in her highly emotive pitch.
The Bill also requires broadcasters (radio and TVs) to pay for use of copyrighted material though the Copyright Board and not the copyright owner will determine the quantum.
The amendments end the era of indiscriminate remixing of hit songs and say no cover versions (remakes) can be made till six years of the creation of the work. Piracy has been made punishable with two years imprisonment and fine and persons with disability can no longer be charged for use of copyrighted material.
The Bill also guarantees exclusive rights to performers like snake charmers, jesters and conjurers, mandating payment of royalty to them every time their performance is used for commerce. Performers will also have moral rights. "They can sue people who mutilate their works to their ends," Sibal said.