Birth anniversary celebrations of Guru Ramdas Ji at the Golden Temple ~ a pictorial
About Guru Ram Das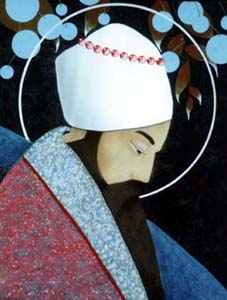 Guru Ram Das began his life as a humble orphan named Jetha. He used to sell wheat berries in the street near the home of the third Sikh Master, Guru Amar Das. One day, Guru Amar Das called the boy into see him. He saw the spirit of Jetha, his Light, his humility, service and love.
"Guru Amar Das said to him, 'You are not an orphan. You shall be the savior of orphans. All spiritual orphans shall be saved at your home. Jetha, this world is burning in anger and the mesh of lust. People have left God. They have forgotten the Purkha and the Praakirtee. They are all orphans. You shall be the savior of all spiritual orphans. I will marry my daughter to you and you shall be my son-in-law. Therefore, as a custom, I have to respect you.' Guru Amar Das folded his hands, and requested the boy to go and ask his relatives if they could honor him by accepting this relationship. Can you believe from where destiny starts and to where it leads? A miracle happened which never happened before and never has happened since. Jetha, that little orphan boy, became Guru Ram Das. When God smiles at you, you need not go to God; God comes to you." - Yogi Bhajan. (Published in Sikh Dharma Magazine. Vol. III No. 4 Winter 1978) ..... Source
Religious Celebrations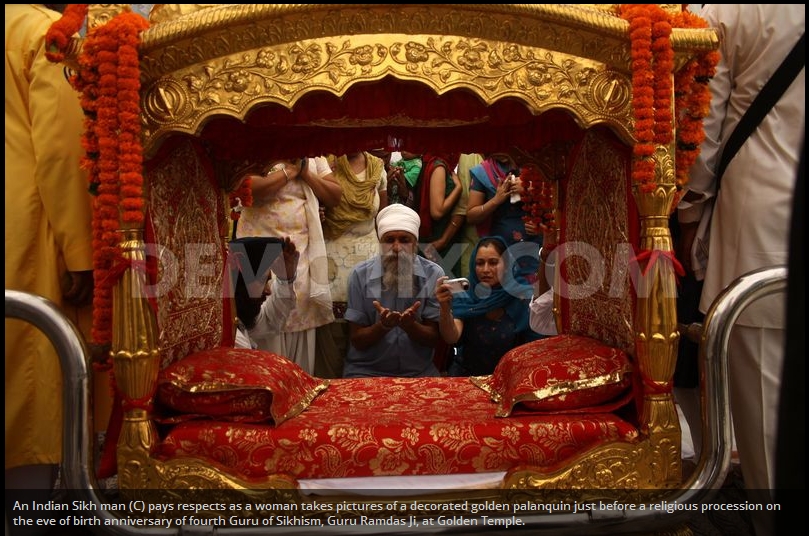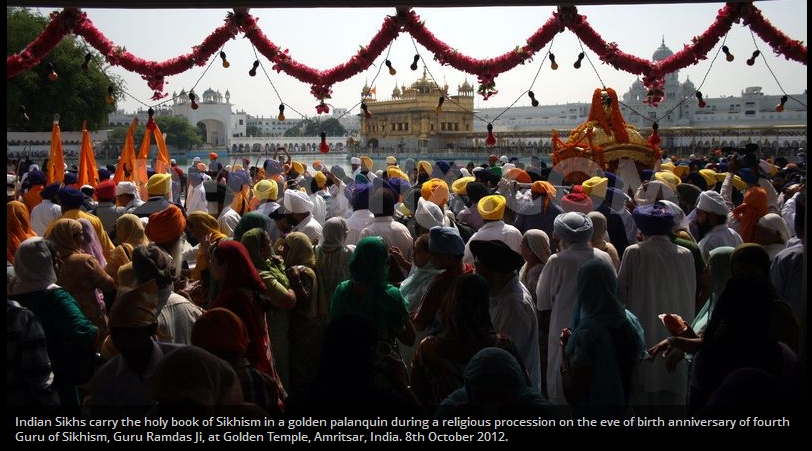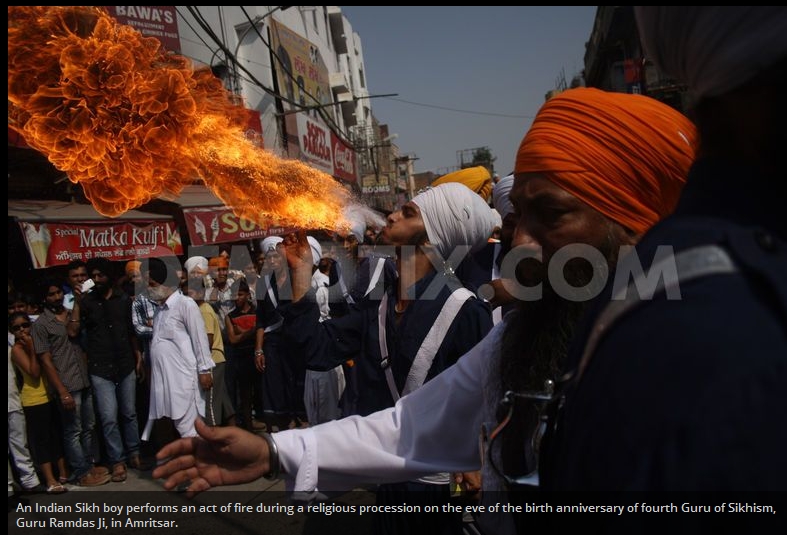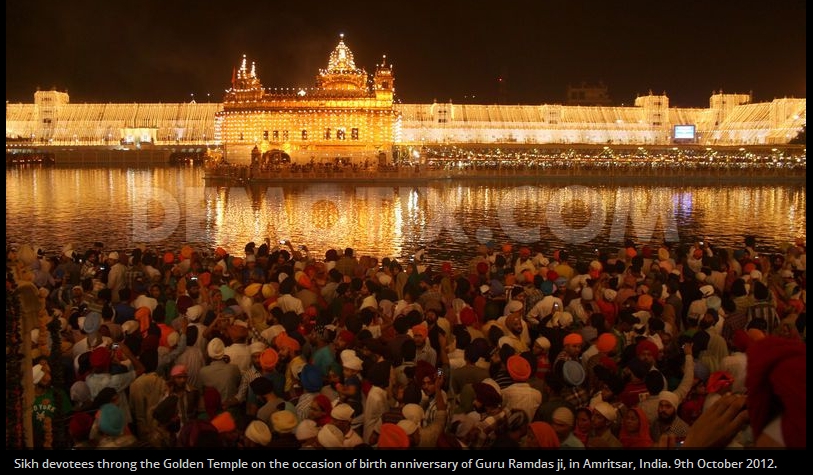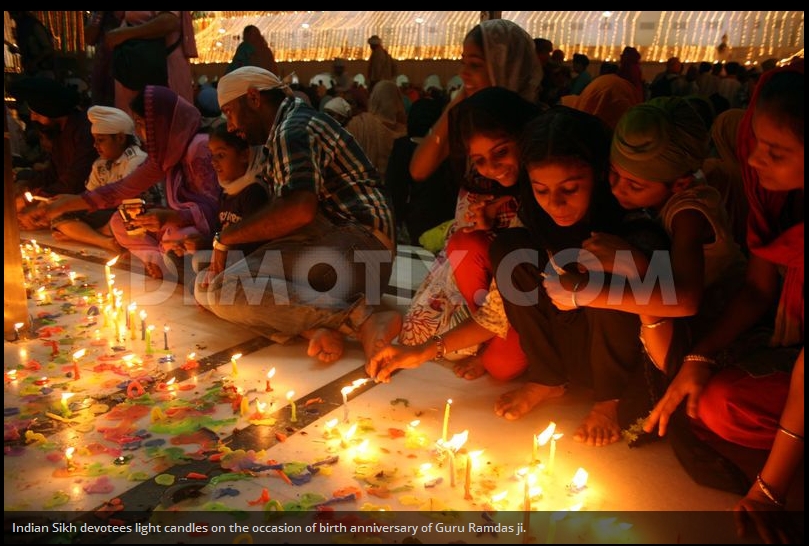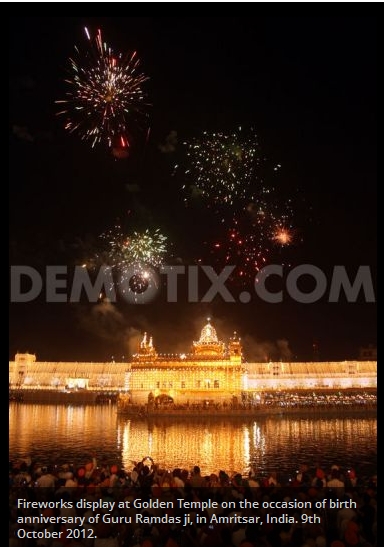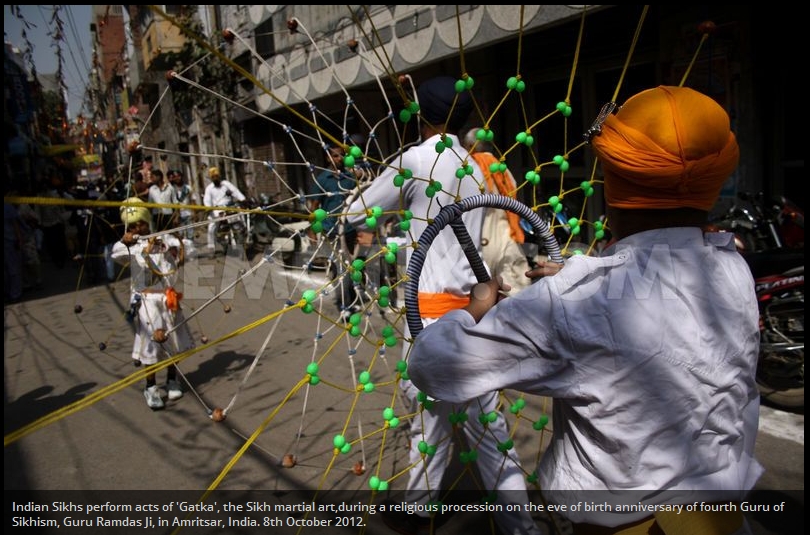 October 9th, 2012: Photographs by Sanjeev Syal
http://www.demotix.com/news/1512210/birth-anniversary-celebrations-guru-ramdas-ji-golden-temple#media-1512191
http://www.demotix.com/news/1509693/religious-procession-eve-birth-anniversary-guru-ramdas-ji#media-1509684
SikhNet Email Lists:
Over 33,000 Sikhs all over the world enjoy SikhNet emails. Select the emails you would like to receive.