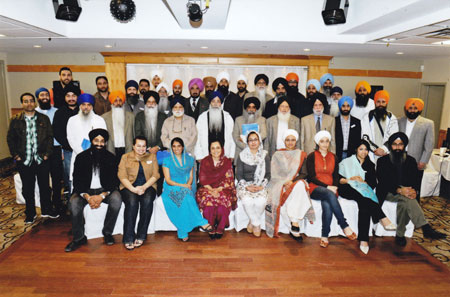 THE Sikh Research Institute Canada (SRIC) worked closely with community groups, local media, and the Lower Mainland Sikh gurdwaras to host several educational events from April 4 to 9 aimed at raising awareness of the message of Vaisakhi among both Sikh and non-Sikh communities.
Historically a harvest festival in Punjab, Vaisakhi also marks the day that "Khalsa" was inaugurated by Guru Gobind Singh Ji, formalizing the call to all Sikhs to stand up against injustice, caste discrimination, sexism and oppression. In this tradition, Vaisakhi celebrations are an opportunity for Sikhs to revitalize their commitment to break down prejudice and hostility, and to join with others to work collaboratively towards healthier local and global communities.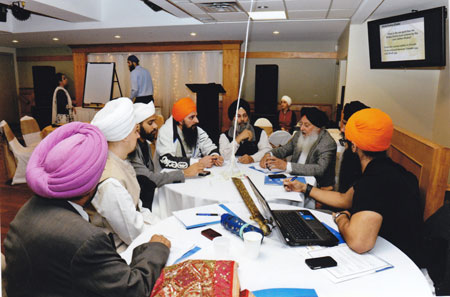 In order to facilitate this much-needed dialogue, SRIC planned its second annual educational forum "Understanding Vaisakhi and Revealing the Invisible Heritage of Panjab" on April 4 in Surrey. This event was specifically organized for local Sikh and non-Sikh public leaders in the community, and was well-attended. Harinder Singh, SikhRI's chief programming officer, led the presentation and provided a general overview of Vaisakhi, its cultural significance, and its relevance to Sikhs today. His talk inspired an active question and answer period in which attendees were able to voice both their appreciation for the event and seek clarification on various aspects of the Sikh faith. "I didn't know what to expect, as there are many elements to the Sikh religion," said Amrita Sahota, an event attendee. "This event focused more on Sikh heritage, and the diaspora of the Sikh community outside of India, so it was very relatable. I was impressed by the keynote speaker, Harinder Singh, who spoke eloquently about the history and heritage of Vaisakhi, and how it relates to the Punjabi culture."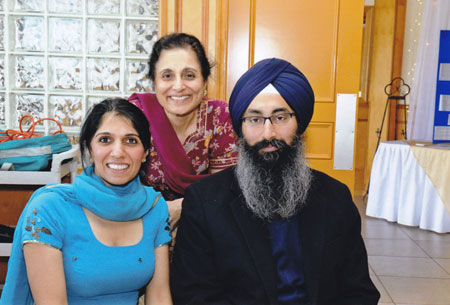 "It has been inspiring to see so many leaders and citizens actively engage in discussion, and to hear so many positive responses from those who attended," said Dr. Shailinder Singh Bhullar, an SRIC volunteer. "Many stated that this was the first time they learned the true meaning of Vaisakhi." On April 7, SRIC presented a workshop "One Panth: Reviving the Sarbat Khalsa" for Lower Mainland gurdwaras and other Sikh institutions. Over 20 different organizations participated in the "model Sarbat Khalsa" exercise, and the overriding message of the workshop was that, as Sikhs, there is more that unites us than divides us. The "One Panth" movement works with all individuals and groups willing to organize initiatives that bring Sikhs together to support common causes. This workshop was facilitated by both Harinder Singh and Kulvir Singh, a member of the Board of Advisors for SRIC and based in Toronto.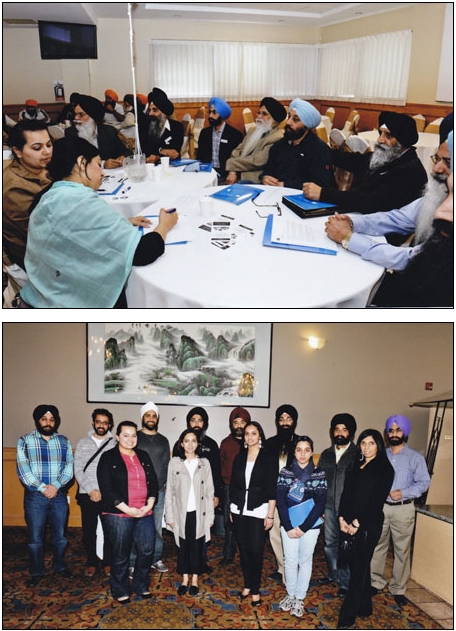 Attendee Jasvir Singh noted after the workshop, "It [The Sarbat Khalsa activity] was an eye-opening experience, to represent other people's views and not express your own opinions. The exercise of a mock Sarbat Khalsa is something every Sikh should go through to understand our own decision making process." On April 9, Harinder Singh presented an all-day workshop, "The Guru: Connecting with the Divine Light," in Surrey. This workshop was designed with the aim of fostering Sikh values based on Gurmat traditions of Sikh scripture, history, and discipline. Other universal principles that resonate with the message of the Sikh faith were also incorporated to realize a more holistic understanding.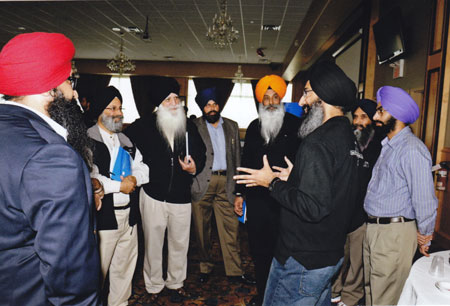 Lali Pawa, SikhRI's BC coordinator, said that she and the other volunteers felt that the response to this year's programming was very clear: BC wants more accessible spiritual and cultural education. She said that her team is excited to bring more ongoing programs and events to the area in coming months.