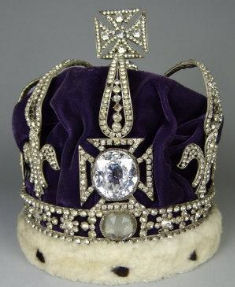 A Major Sale of Punjab Artifacts Coming up in UK, Organized by Mullock's Auctioneers
A major sale of artifacts relating to the Punjab and India from the days of the Raj takes place next week in the UK.
The sale by Mullock's auctioneers, of Shropshire, (English Midlands), includes an antique reproduction of the British Imperial State Crown - possibly a proof for the Imperial Crown or made as a gift commemorating the coronation. The crown is decorated with the famous Kooh- I-Noor Diamond and carries an estimate of 800 1200 GBP.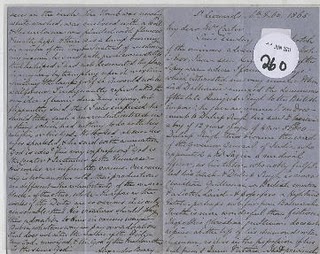 Also included is a rare letter dated 1865 and describing how the diamond was surrendered to Queen Victoria by the Maharajah Duleep Singh, as well as papers concerning the Maharajah?s British guardian Sir John Loggin.
A grand illustrated manuscript on the history of Kashmir from the Lahore Court of Maharajah Ranjit Singh (est. 8,000 GBP) , an oil painting of Maharajah Rajinder Singh of Patiala(est. 8,000 GBP) and several other historical documents and art relating to India are also included in the sale, as well as miniature portraits on ivory and a rare ivory figure of Maharajah Ranjit Singh (est. 2,000 GBP).


Other items include: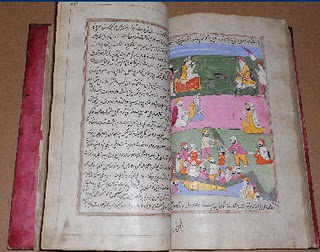 A rare first Edition of The Court And Camp Of Runjeet Sing With An Introductory Sketch Of The Origin And Rise Of The Sihk State by The Hon W.G. Osborne
Handwritten letters on the famous Diamond and it being in the possession fo the Sikh Raj
Written documents on Maharajah Duleep Singh and John Login
Important painting of Rajinder Singh Oil on Canvas
Painting by famous Sikh artist Kehar Singh
Lahore treaty with the British
The sale will be held, tomorrow, June 2nd, and takes place at Ludlow Racecourse, Ludlow, Shropshire (English Midlands). Mullock's are a leading British auction house and one of the most important in Europe for this type of material. The company has had a leading reputation for more than 25 years. The last sale on Punjab and Sikh artifacts was a huge success.
Visit http://www.mullocksauctions.co.uk/
See coverage of the last Mullocks sale of Sikh and Punjab items.