The amazing Sikh Naujawan Sabha Malaysia
(20 Jun.2012): I am in Malaysia, in Kuala Lumpur (affectionately called KL) on my way to conduct an Anand Karaj in London. The souvenir copy of the 46th.AGM of the Sikh Naujawan Sabha Malaysia arrived in my host and friend Menjit Singh's house, and some memories and thoughts about the Sabha came to mind - hence this nostalgic trip down memory lane.

Forty-six years means inception in 1966, but the Sabha held 'samelans' earlier, from 1962. Others in my age group or older would swear that they started perhaps even earlier. I do know for a fact, that the 'official' Sabha idea germinated in 1961/2 when the first two samelans were held, in Port Dickson, on the west coast of Malaysia under the auspices of our reverred Sant Baba Sohan Singh Ji. So for me, this is the 50th. anniversary.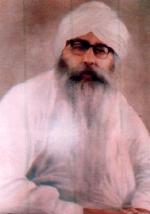 Malaysia's favourite and most reverred 'sant' and Elder, Baba Sohan Singh Ji, who any Malaysian Sikh swears by, alongside other Sikh luminaries like (headmaster) S. Gurbachan Singh, Master Joginder Singh Ji, S. Hardial Singh Ji of Seremban, Master Manjit Singh (whose untimely demise robbed the Sabha of a great youth leader), Master Karminder Singh, S. Sarjit Singh 'Bassian' and 'ham-radio enthusiast and space communication expert' S. Sangat Singh, were the initiators of a Naujawan Sabha idea which was then formalised in 1966. ("There was great opposition from some gurdwara 'perbhandaks' who felt that 'naujawan' activities must be run by gurdwaras, not an exclusive youth organisation", recollected founding member S. Joginder Singh Ji when I met him recently in Adelaide, South Australia, where he now resides.)

I do not think a single year has gone by since, without the Sabha not conducting at least one 'samelan' a year in Malaysia. 'Samelans' are also assisted and conducted today all over South East Asia as far as Australia and New Zealand. In fact, virtually every weekend there is either a mini-samelan or some other 'Sabha' activity in some part of Malaysia including Sabah and Sarawak.

The annual 'samelan' is normally held in a university or technical college and averages about 1000 participants and about 300 sewadars providing langgar, security and also home trained facilitators fully versed in Sikhi perchar, kirtan and katha just before Christmas. A samelan climaxes with an 'amrit sanchar' ceremony for those inspired and prepared to make their 'commitment' to Kalgidhar pita, Guru Gobind Singh Ji.

Today the Sabha boasts real estate, a healthy bank balance - even a stocks and shares investment portfolio, to further Sabha's Sikhi 'perchar' activities along Akal Takhat 'maryadha' lines and maintaining their autonomy.

A few of the original founding members are now remaining, namely S. Joginder Singh Ji in Adelaide, South Australia (mentioned earlier); S. Karminder Singh Ji in Temerloh, Pahang state, Malaysia and S. Sangat Singh Ji in KL. Perhaps the Sabha should consider commissioning an official history of the Sabha for posterity? 50th. Anniversary perhaps?

Today the Sabha owns a hostel for interstate Sikh students studying in KL; a Sabha House in KL, a Sabha House in Ipoh, capital of Perak state and acreage just out of KL for future development into a Sabha complex for perhaps a Sikh retirement village and a multipurpose campsite where future 'samelans', leadership camps, retreats and other Sabha activities could be held.

Under the umbrella of the Sabha, Global Sikhs, was born after the devastating Acheh (Indonesia) tsunami in 2005, and provided 'relief' and clearing operations in Acheh. The organisation has since been involved in relief work in devastating floods in the east coast of Malaysia, Thailand and Indonesia.

Other activities besides samelans, relief work, leadership workshops and excursions, the Sabha is involved in are: Vesakhi celebrations; Punjabi Bhasha Melas; 'shudh paath' reading competitions; naujawan and teens kirten competitions; leadership, self-improvement and career courses for school leavers and college students; one parent family relief; special workshops for widows, orphans and divorced mothers on self-improvement techniques,career advice and assistence; temporary accommodation for needy families until they get accommodation, organising kirtenias, percharaks and kethakars to tour all parts of Malaysia and assisting gurdwaras to organise their programmes and activities. A T&D (training & development) arm has been set up to develop training and development programmes by human resource development experts from within the Sabha membership.

The Sabha has also groomed local talent in doing kirtan, bi-lingual inspirational sessions and perchar for Sikh youth in Punjabi, English and even in the local Malay (Bahasa) language. Sabha sewadhars do amazing work throughout Malaysia making langgar, helping in gurdwaras and inspiring the young.

Over the years many names and faces of selfless sewadhars flash before my eyes - besides the names already mentioned - Master Daljit Singh; Malkith Singh; Master Pritam Singh; a number of Autar (Avtar) Singhs; Sukhdev (different English spellings!) Singh is a prominent name - about five of them; a few Jasbir Singhs; Sukhinderpal Singh; Karamjit Singh; double A; Balvinder Singh; Bulvant Singh; Harbinder Singh; Bhajan Singh; a number of Inderjeet Singhs; Giani Lakhbir Singh; Raja Harcharanjit Singh; Boghar Singh; Amarjit Singh; Jagdev Singh; a number of Harvinder Singhs; Mohan Singh; Harbhajan Singh; Tersame Singh; and I am sure there are many more who I do not know of, having been away from Malaysia for so long.

Yes, the 'Sabha' has had its fair share of 'political' upheavels and intrigues, but on the whole rationality has prevailed; 'haumais' have sometimes been inflated but checked in time and its administrative setup has ensured continuity and progress. There has generally been transparency in its account keeping and the ideals of Sarbat Khalsa and general Sikhi spirit prevails.

The Sabha played an important part in my formative years in the 60's and also when I decided to look upon 'gursangeet' as my main vocation in the 90's. One sewadhar, Malkith Singh,who has also served two terms as Jathedar invited my group for a number of major sabha functions and also organised a number of Malaysia-wide 'tours' for my jatha in the late 90's and early 00's - necessary training ground before I took my 'kirten group' to other countries.

Fifty years - half a century, seems like a long time. Yes, for me a lifetime affection and association, with Sikh Naujawan Sabha Malaysia - my link with my faith - run by youth, for youth. The youthful Sabha has always worked towards making Sikhi relevant in the lives of younger generations and more importantly giving Sikh youth direction for their future materialistic and spiritual success.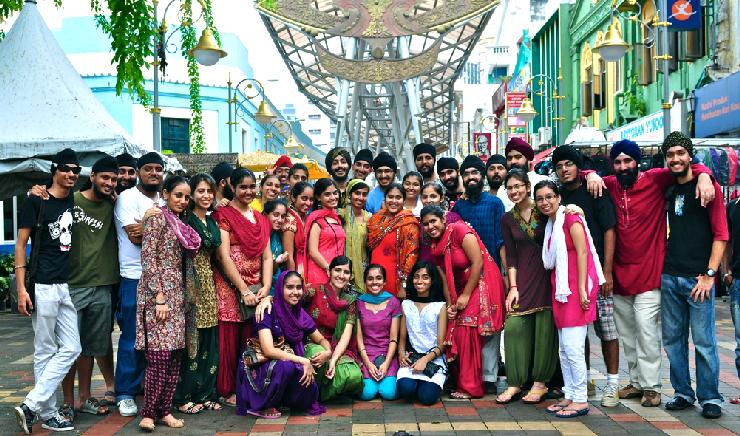 The successful continuity, growth and progress of the Sabha is testimony to the professionalism of the original and current Malaysian Sikh youth sewadars over five decades, the blessings of elevated Sikh souls like Sant Baba Sohan Singh Ji of Malacca and Akal Purakh.

May the Sikh Naujawan Sabha continue to serve the needs of the Sikhs not only in Malaysia but South-East Asia, New Zealand and Australia especially the younger generations, in progressive Sikh spirituality and may WAHEGURU bless the organisation with Chardhi Kala.
Dya Singh

Oh, and please visit our website.