Akal Takht announces new martyrdom day for Guru Teg Bahadur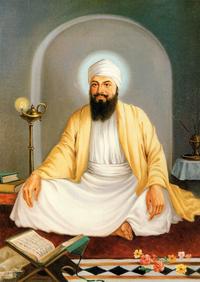 A new controversy today erupted in Sikh circles with community members divided on when to observe the martyrdom day of Guru Teg Bahadur, falling tomorrow, November 24.

While Sikhs the world over have made arrangements for ceremonies tomorrow, Akal Takht Jathedar Giani Gurbachan Singh, on the advice of the Shiromani Gurdwara Parbandhak Committee (SGPC) declared on Tuesday that the day must be observed on December 10.

The Jathedar, who is the head of the religion, said he had received requests from the world over to change the date though many Sikhs bodies and institutions would observe the day tomorrow.

He said many were finding it difficult to make arrangements for two historic dates in their calendar which fell within two days of each other.

He said: "Two days ago we celebrated the 541st birth anniversary of Guru Nanak. Observing Guru Teg Bahadur's martyrdom day so soon has caused inconvenience to many."

Gurbachan Singh told 'The Indian Express': "I have decided the day be observed on December 10. The SGPC will observe the day on December 10."

He said he would not object if some Sikhs wanted to observe the day tomorrow. "If some Sikh bodies or institutions have made arrangements for the day's ceremonies tomorrow, there is no harm in doing so," he said.

Asked if the day would be then observed twice, he said some who had already planned religious activities may go ahead with their programs tomorrow but the rest should observe the new martyrdom day announced by the Akal Takht.

Earlier, the SGPC and even the Punjab government had announced November 24 as a holiday on the Guru's martyrdom.

But after this fresh decision, the state government is going for a rethink on shifting the holiday. A decision on this is expected soon.

Delhi Sikh Gurdwara Management Committee (DSGMC) head Paramjit Singh Sarna, however, said: "This has only confused the Sikhs. Many, like us, have made arrangements for tomorrow but the Jathedar and SGPC's decision is arbitrary.''


He said there was no need for this confusion because historic documents and even the Nanakshahi Calendar – partially approved by the Takht and the SGPC -- declares the date to be November 24.

The Jathedar, meanwhile, said the two dates for one historic event were not a problem because the double arrangements are only for this year.

"This arrangements by us is for this year only. Next year, we shall observe the new date,'' the Jathedar said refusing to accept that Sikhs were bewildered.

He added: "The Akal Takht's decision is always final. We have decided to observe the martyrdom day on December 10 and directions should be followed.''

The skirmish over the date began some years ago when the SGPC and the Akal Takht adopted the Nanakshahi Calendar entirely, abandoning the Bikrami Calendar. This led to the change in the historic Sikh dates, festivals and Gurpurabs.