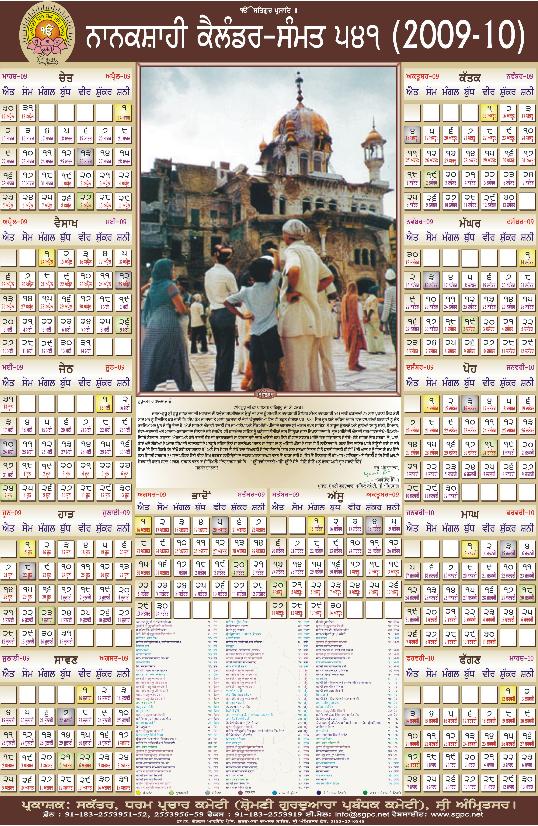 Jethedars will meet at the Akal Takht tomorrow to discuss the controversial issue of the Nanakshahi calendar. The Sikh groups deliberated a course of action today in case the calendar is tampered with and opposed any proposed amendments being sought by the Sant Samaj, headed by Damdami Taksal chief Harnam Singh Khalsa.

They threatened to take the Shiromani Gurdwara Parbandhak Committee (SGPC) to the Gurdwara Commission for introducing arbitrary changes in the calendar.

The American Gurdwara Parbandhak Committee (AGPC) headed by Dr Pritpal Singh, Delhi Sikh Gurdwara Management Committee (DSGMC) headed by Paramjit Singh Sarna, SAD (Panch Pardhani), Dal Khalsa, Khalsa Action Committee, Shiromani Panthic Council (SPC) have been opposing any change in the calendar that has been adopted by the majority of the Sikhs since 2003.

However, SGPC head Avatar Singh Makkar has been holding meetings with various Sikh bodies and jathedars, seeking the changes as per wishes of Khalsa.

Akal Takht Jathedar Giani Gurbachan Singh, who will head the meeting of Sikh clergy tomorrow, said, "All the decisions will be taken by consensus."

"This is a conspiracy to make changes according to the Bikrami calendar," said Dal Khalsa general secretary Kanwarpal Singh.

US-based Sikh scholar Pal Singh Purewal, who prepared the Nanakshahi calendar wrote to the Akal Takht Jathedar against the tampering. In his letter, he said he was surprised that the Takht was ready to go ahead with the changes without even consulting him.

"I have heard that major changes in sangrands (first day of the month) and masia (full moon) have been proposed. This will result in change in dates of gurpurabs and other events. It will completely change the calendar," he wrote in the letter.

The eleven-member expert committee of the SGPC, headed by Professor Darshan Singh of the Punjabi University, also objected to the changes.

Harnam Singh Khalsa, however, said the changes were necessary as the dates of various gurpurabs were clashing in the Nanakshahi calendar.

Another issue to be discussed in the meeting tomorrow is the clarification submitted by Prof Darshan Singh Ragi before the Takht.

He had been declared Tankhaiya (guilty of religious misconduct) earlier this month.