50 Shades of Women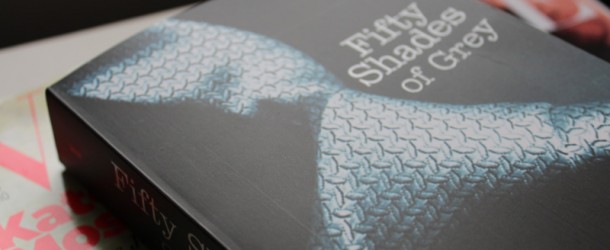 I want you to willingly surrender yourself to me, in all things…It's about gaining your trust and respect, so you'll let me exert my will over you. I will gain a great deal of pleasure, joy even, in your submission. The more you submit, the greater my joy — it's a very simple equation."
Is it? As women of today, the word "submission" doesn't immediately bring to mind "love", "happiness", or "comfort". Yet in truth, submission sometimes does make us happy. But no, Grey, it's not that simple.
Intimate relationships are universally accepted to be significantly defined by sexual chemistry. Nonetheless, 'Women's magazines' such as Women's Health and Cosmopolitan are flooded with articles titled "5 Tips to Make His Toes Curl" and "Sex Noises that Will Leave Him Speechless" — highlighting two blatant realities… the more obvious one: we like to please men — the less obvious one: we like to please men through submission.
Many of these articles make us feel as though we are in power because have ability to make men feel a certain way. But while we, as women, feel a certain level of control, we also have to recognize the guy's perspective:
Having a girl please me make me feel good. Why? She exhibits her willingness to please me.
Having a girl moan with pleasure makes me feel good. Why? Because I feel like a man. A man should know how to spark such reactions.
Having a submissive girl make me feel good. Why? Because then I'm confident about myself as a man — my role as the strong, dominant figure in the relationship.
And what do we get by doing these things? By being submissive and pleasing a guy? The kiss from the guy we wanted. Expressions of care, comfort, and concern. But that's a fundamental difference between most guys and girls today. We're searching for a soul mate, the one, someone consistent. Guys are searching for the more immediate pleasure and reward and only, when the time comes, do they settle down to find the one. It's always been this way: originally women needed men to survive, to provide for them while they stayed at home and protected it. Today, while that's not necessarily the case, we still act like it is.
E.L. James' 50 Shades of Grey, is about a soon to graduate college senior, Anastasia Steel and a very wealthy power-hungry and highly attractive corporate professional, Christian Grey. Anastasia falls for Christian immediately, however, his distorted perception of love causes her to explore sexuality in ways unimaginable. Upon signing an NDA and contract with Christian, Anastasia is brought into his dark world of kinky emotionless sexual play in which she must be submissive to his dominance according to a contract outlining their relationship by hard and soft limits. Love does not exist in Christian's world and Anastasia clings on to Christian — her first boyfriend, first kiss, and first sexual partner.
Characters such as Christian Grey verify our thirst for a strong, brooding, unemotional, but occasionally weak-only-for-me kind of guy. What is it about these kinds of men that appeals to us? Is it their power? Is it their emotional detachment? Is it their dark mysterious persona? Or does this kind of man tap into our caveman/woman instincts and needs for protection? Relationships are a game of power. Our thrive for equal power is hindered by our desires to be a man's woman. But, is this wrong?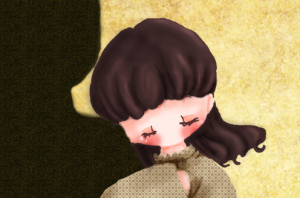 Many of us might hesitantly (or not so hesitantly) admit that we're guilty of wanting a guy who can be "our rock". We want someone to be there when we're sad, to be a shoulder to cry on, to wipe away our tears, and still be unbreakable. But think about it, if a guy is still strong and unbreakable when he's watching us be in pain — sure, he's supporting us — but is he sympathizing? Is he really understanding us? If he's sympathizing, understanding, and talking to us, then he's truly supporting us. A true partnership is about mutual understanding, not one person crying and the other person being the shoulder. Don't misinterpret what the movies might show you or what you read in a book. Media is fantasized and ideal, but not necessarily real. Every Disney princess (except for Merida in Brave) is looking for a prince charming to save her. Society idolizes the strong, bold, decisive silent type of man for a woman to trust. His rare expression of emotion is seen as special because it's only for her — which in itself, opens a whole new can of worms: society's oppression of men expressing emotion. Regardless, in the end, it's all about realizing that what you want and find attractive may take a toll on something else you desire of a person. A guy that's unbreakable may not be sensitive enough to really provide emotional support.
Society's nurture goes both ways. Just as women are taught to tap into their innate need to please, men are taught to tap into their testosterone-driven macho personalities. As women continue to thrive on the idea of their idealized man, men thrive to be such. Men play up their role as the one "wearing the pants" — they are fed to do so by no one else other than us women. We have nurtured men to feel dominant. Nonetheless, men want women who can't make life decisions without them; and quite honestly, we, as women, give them that pleasure and power willingly. The more one-sided pleasure we provide, the more power we give — shifting the relationship over into the dominant's hands.
The Submissive accepts the Dominant as her master, with the understanding that she is now the property of the Dominant, to be dealt with as the Dominant pleases…she shall without query or hesitation offer the Dominant such pleasure as he may require…"
Despite the progress we have made collectively as women, we have also changed very little about ourselves. We still feed our inability to have an intimate relationship in which we are treated equal. One in which our pleasure is the same as the man's. Now, I am not saying this is the case across the board, but it is definitely alive and loud in the lives of many minority women. While I personally am not a fan of this book, 50 Shades of Grey highlights a relationship dynamic that still exists — one of the powerful dominant man and the meek submissive woman whose subconscious temptation is to provide pleasure in every aspect of a relationship. If we continue to thrive off of these idealized forms of intimacy, we are saying goodbye to our independence, our needs and our pleasures.
Fresh and Fearless.
MizKaurista & Cinemista