Meditator Ji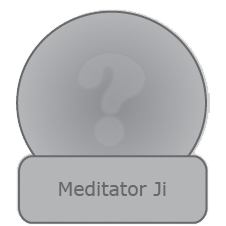 Complete all of the following tasks and become a first level Meditator.
Learn how to go deep inside of your self and meet your infinite self, or your soul. You can find a source of happiness that is always with you like a best friend.
Chant "Mool Mantra"' for 3 minutes.
Your Experience
i felt peaceful from inside i recited it be my self this is wounderful for children such as my self incouraging me to do some good deeds!
Chant 'Wha Hey Guru' out loud for 3 minutes
Your Experience
i could feel the naad within
Kirtan Sohila
Your Experience
i felt a sense of relaxation and protection i felt the aura
Meditate on your heartbeat for 3 min.
Your Experience
i felt at home almost i needed longer
Silently follow your breath for 3 min.
Your Experience
i learnt to be peacefull