Eco-Sikh Ji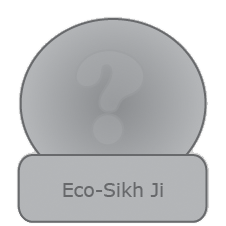 As a Sikh we care about the environment. God is in all people, animals, and plants. Right now our planet is being polluted in a lot of different ways. Take steps to be environmentally conscious. Doing all of this will reduce your carbon foot print. Do the following tasks and become a first level Eco-Sikh.
Change to fluorescent or LED bulbs
Hang your clothes to air dry
Turn the lights off when you leave the room - do it for 3 days
Your Experience
I nomally do this at home anyways.It wasn't hard to remember because it was already a daily habit. I normally leave a room like that 3-5 times a day.
Turn the shower off while lathering
Your Experience
Yes it did.