Meditator Sahib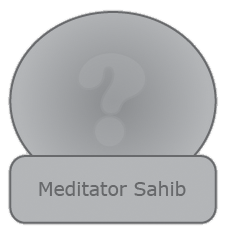 Do all of the meditations below to become a second level meditator.
Recite Japji Sahib
Your Experience
Japji Sahib is the blessing of my soul and my life. I recite as part of my morning banis, and in the case of this morning, partially at the end of the Akhand Paath Bhog, or the beginning of the Paath. Today....very blissful.
Meditate in Gurdwara
Your Experience
My blessings to join the Sangat for Akhand Paath Bhog this morning. I love to immerse in the Guru's energy, multiplied by the Sadh Sangat, and the message/teaching of the shabad.
Chant 'Wha Hey Guru' for 11 minutes
Your Experience
Very peaceful. The gift of 'Wahe Guru' pulls you right into the energy & calm of the Naam....
Chant "Mool Mantra"' for 11
Your Experience
Wahe Guru! I enjoy out loud chanting as well as silent meditation. 11 minutes extends the bliss of immersion and the depth. I feel blessed!