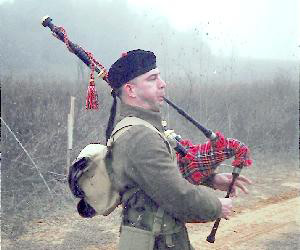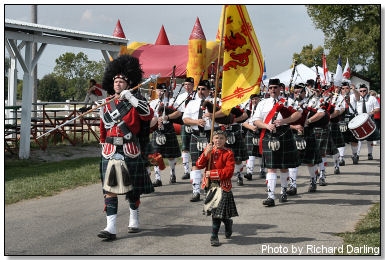 My name is Mick Stewart and I am the Drum-Major of 2nd Battalion King's Own Scottish Borderers (KOSB) Pipe Band (reenacted) in Houston, Texas.  That's me in the photo.

We are World War Two Historical reenactors honoring the service and sacrifice of all Allied soldiers that served in the Far East Theatre during the Second World War (1939-45).  As such, we have formed a Scottish pipe band to help enhance our effort to honor the British and Indian Army and all Indian, Gurkha and Sikh Regiments that served.

We would like to extend an open invitation to Sikhs in Houston, Texas (or the U.S.) who are bagpipers or drummers to join our group!

Sikhs served proudly in the British Army during the Second World War.  We would like to educate Texans when we perform about the service of Sikh soldiers in the Burma Theatre and why they helped secure a lasting peace in the Far East with the defeat of the Japanese Empire in 1945.  Little is known of the gallant Sikh Regiment that served in the Middle East (fighting Rommel and the Afrika Korps) or the Sikh Regiments that served in the various Indian Divisions fighting the Japanese. 
My email address is: [email protected]. All Sikhs who wish to play with our group may contact us at that email address.
Third, we are located in Houston, Texas which has a sizeable Indo-Pak-Sikh community. We would like to come out and speak to any Sikh group that would enjoy hosting us.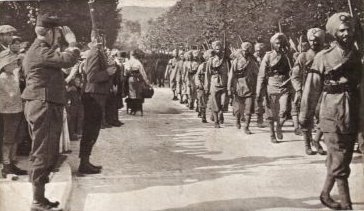 Fourth, we wish to tell the story of the BRAVE INDIANS, Sikhs, Punjabs, etc. who served in the British Indian Army during the Second World War!
Your story has not been told. The bravery of Sikh's has yet to be given its rightful place in history. We hope that our new reenacting group will honor the brave Sikh's who, to this day, lie buried on hillsides in Burma where they fell fighting the Japanese, 1939-45.
Michael W. "Mick" Stewart Director, The Forgotten Front WWII Assocation Scottish and Sikh Army Pipe Band Houston Texas

Our current pipe band meets in Houston, Texas at a local business on Friday evenings at 7:30 p.m. for band practice.  We offer free bagpipe and drum lessons.