Sword Vignettes


[ Back ] [ Home ] [ Next ]
Six vignettes from the

Tenth Master's Life carved in yellow gold and set off with white gold, diamonds, and amethysts. Click here if you would like to read more about the Sword of the Khalsa.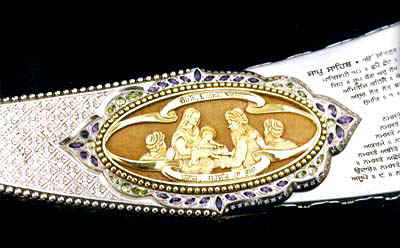 Vignette 1 - Birth, Cosmic Virtue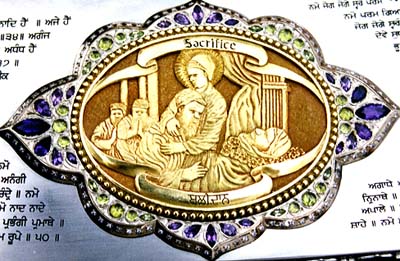 Vignette 2 - Sacrifice - Guru Teg Bahadhur head brought to Guru Gobind Singh.

Vignette 3 - The Amrit Ceremony, birth of the Khalsa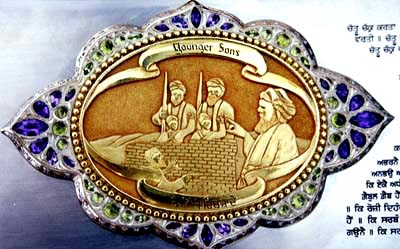 Vignette 4 - Younger Sons of Guru Gobind Singh being bricked alive.

Vignette 5 - The Forty Liberated Ones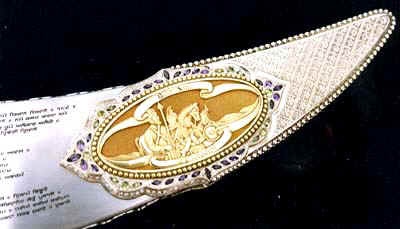 Vignette 6 - Older Sons of Guru Gobind Singh fighting their last battle


[ Home ] [ Traveling ] [ Yatra Camp ] [ Nagar Kirtan ] [ Baisakhi 1999 Events ] [ Sword of the Khalsa ] [ Sword Vignettes ] [ Presenting the Sword ] [ Yatra Camp Guests ] [ Yatra Photo Album ] [ Baisakhi 300 Resources ] [ Table of Contents ] [ Credits ]
Copyright © 1999
Gurumustuk Singh Khalsa