1st place competition winner in 2011

for Junior age group (11-17)
Sikh-American teenager Angad takes the message of friendship and building bridges to an international level. He and his American classmates host 32 French teens for two weeks as part of an exchange program. They get to know French lifestyle and culture on an individual level, breaking the common stereotypes that they had of the French, while showing their guests the true face of America. While exploring two other connections Angad has to France, and building his third one, he realizes something that devastates him. At the end of the program the students are almost culturally (Ex) Changed, Almost.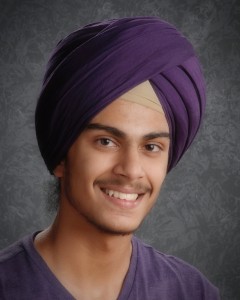 ———————————————
I was searching for topics for my next documentary… only two weeks before the exchange program. The pre-production and production were really thrown together almost at the last moment, since I had two weeks -weekends really- to plan and acquire the equipment and 2 weeks to film while hosting, and attending the freshman year of my high school.
Not only was it bad enough going into the project so haphazardly, I honestly had no idea what the film would turn out to be, I had never met the French interviewees, I had to pick a few at random to interview (because we didn't have time to think it out), and I didn't even understand the French students at the time. But most of all, I worried about making this film more than the exchange itself.
I think I might not have picked the most efficient way to deal with some of my problems, but it turned out that my biggest worry was the easiest to deal with. I thought that this film would only turn out to be about a high school exchange program, but as I progressed in the Post Production phase, I realized that there was much more to it. There was my personal story and connection with Martin, and the issue of me not being able to go to school in France. It broke my heart to know that the country, language and culture I love so much ( I have been studying French since grade 7th), does not accept me as I am. Kids like me are not allowed our basic right to education in France.
Then, there was the story of the 32 hosts and the connections they made, and the story of two countries forging yet another bond to each other.
So, it all came out beautifully and this film became a personal journey teaching me about my connection with Martin, and France, and how I was almost French… Almost.
I hope I am able to take you and your audience to my school and my journey via (Ex) Changed.
Sincerely,
– Angad Singh
Directed by:

Angad Singh (

Age:

17

)

Location:

Roswell, Georgia – USA


Length:

20 min
Related Links
What did you think of the video? Leave a comment...