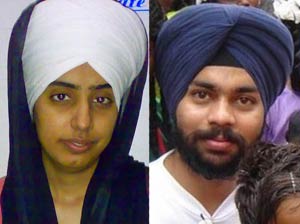 Rehni Rahe Soi Sikh Mera – Sikhi is not by birth but by choice. Sikhism is not bound to any caste, color, creed etc. Anybody who follows Guru jee's teachings becomes a Sikh ,a student, a learner and this wonderful learning of living a peaceful life never ends rather it teaches, impress so many other lives to live in a Sikhi way!!!

Honorable Mention Award 2010
"Best Acting" Award for best overall acting performances
Directed by:

Gagandeep Kaur, Raminder Singh, Randeep Singh [SOCH] 

(

Age:

25

)

Location:

Hyderabad, Andhra Pradesh – India


Length:

16

min,

35

seconds
What did you think of the video? Leave a comment...