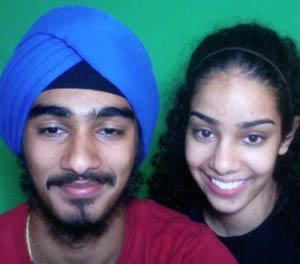 " Iz yu ignant bout Sikhi" is an attempt to spread Sikh awareness. Each Sikh has to educate 300 people for our world to know who we are. By educating others, we hope to create an environment that accepts our religion and culture. We went to many locations in the metro-Detroit area (our home town) to interview people at the Zoo, Taco Bell, Museums and many more. Along the way we came to learn a lot both about ourselves as well as have a few laughs. We hope you guys enjoy!
1st place competition winner in 2010
for Junior age group (11-17)

Read a news article about this film
Directed by:

Harnek Singh and Rasna Kaur

(

Age:

16

)

Location:

Troy, Michigan – United States

Length:

24

min,

21

seconds
What did you think of the video? Leave a comment...