Amrita Johar, 16, decided to use her birthday money this year to buy material to make masks for health care workers and neighbors in the community.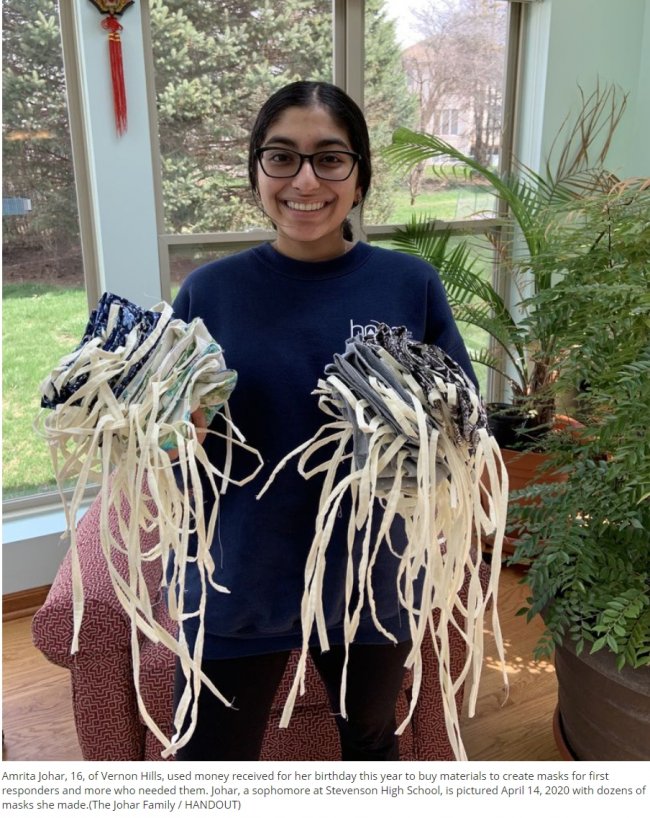 The Stevenson High School sophomore, who lives in Vernon Hills, was moved by news of the COVID-19 pandemic and the shortage of proper personal protective equipment for doctors and nurses, she said.
She and her parents started exploring mask templates online, dug out some old 100% cotton bed sheets and began experimenting. Then, they purchased new material and sewed masks, giving a few to neighbors. Then, they said, they realized the need was so much greater. With the help of friend Manjula Jain, who volunteered to help cut fabric, they formed Threads of Hope, free masks for those in need of protective wear, the teen said.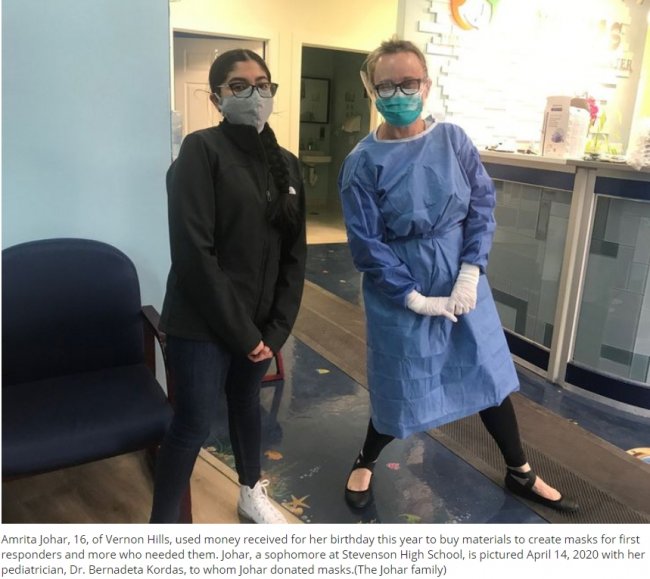 "I made a flyer and spread the word to 50 houses in our neighborhood and many people requested us to make masks," Amrita Johar said. "Growing up, my parents instilled values in me that I should help anyone whenever I get a chance. I wanted to give out the masks for free. I was so touched by other people in my community who were finding ways to help people that I wanted to find a way to give back to my community as well."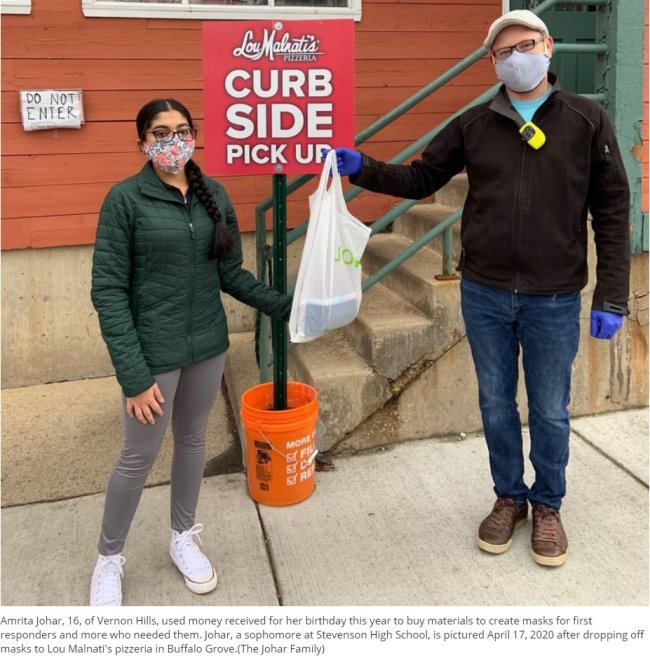 The teen decided to name her project "Threads of Hope."
"The cloth is made out of threads and all we can do is hope people are staying safe," she said. "In this hard time, it's important we remain optimistic. Even the name is the way to keep going because it's hard. All of these stories, it's a constant reminder to keep going and do everything we can."
Johar dug into the $900 in cash and gift cards she received at her Feb. 27 birthday party and bought the materials she needed to make more masks. She admits she had never touched a sewing machine before this but worked with her mom and dad to create masks whenever they were requested.
One friend wanted masks for her brother who worked at an Alabama police department, so Johar said she shipped 40 masks to the southern state. Then she realized she could make them for the Vernon Hills Police Department too.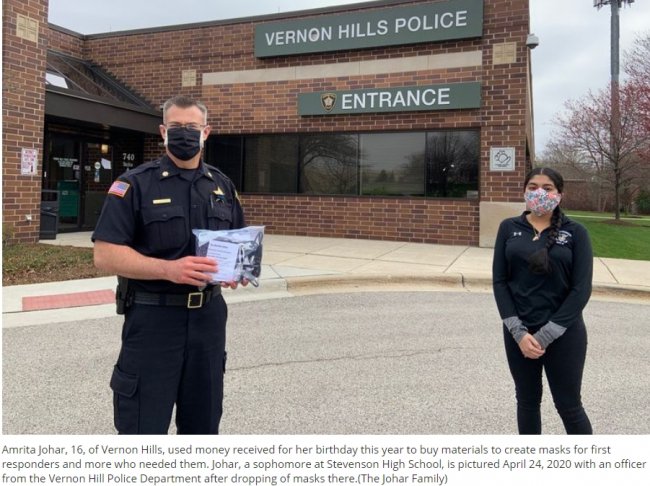 Police suggested she also contact Advocate Condell Medical Center, in nearby Libertyville, which also had a need. Then, she used $120 of her birthday money to purchase 40 hard-to-find N95 masks, distributing 10 to her local police department and another 10 to Dr. Bernadeta Kordas, her pediatrician in Arlington Heights. Kordas told the teen about mask needs at Northwest Community Hospital in Glenview and Cook County Hospital in Chicago, Johar explained.
"She's a very, very brave girl and very humble," said Kordas. "She just wants to help any way she can and she helped us a lot. Thanks to the masks, we were finally able to see sick children with high fevers without putting ourselves at risk. We were able to be open because of these masks."...