By Shruti Rajkumar, AsAmNews Intern
Seven weeks after the Indianapolis shooting that killed eight people, four of whom were Sikh individuals, Sikh Americans refuse to forget and are finding ways to support each other-all while continuing to strive for justice by pushing the shooting investigation forward.
Indianapolis small business owner Harsimranjit Chhabra said that there has been a heightened sense of worry and caution among Sikh community members after the local shooting.
"As a community, a lot of people have been shaken up by how the incidents unfolded, [and] a sense of security was definitely compromised. My work, and where this happened at the FedEx facility, it's only like 15 to 20 minutes away. Since I work in a lot of retail culture, it's just very precautionary for us. You just never know how things can fall out, especially nowadays," said Chhabra...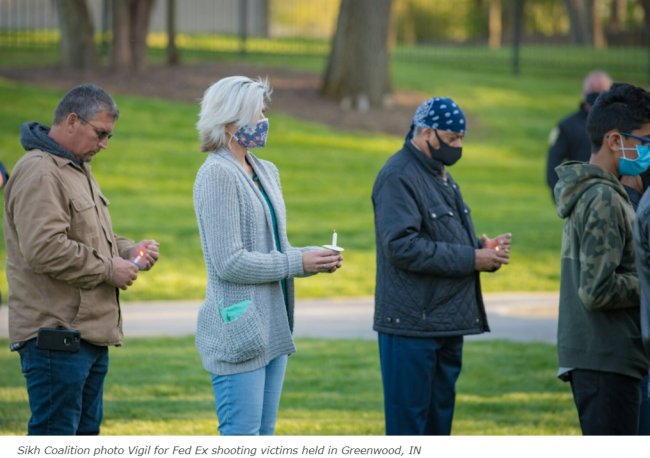 ...Co-founder of We Are Sikhs and National Sikh Campaign Gurwin Singh Ahuja said that a big issue is that most non-Sikhs don't know who they are, and often confuse the community with other faith religions. 
The Sikh community saw an outpouring of messages of solidarity from people all across the country after the Indianapolis shooting, however for some people, that may have been the first time they ever heard about the Sikh community, said Singh. He encourages others to reach out to the Sikh community, get to know them, and learn about their faith.
"Gurdwaras are open and welcoming to all, and so the more that we can do to continue to build those bridges and break down barriers, the less of an opportunity there is for any sort of hate or bias," said Singh...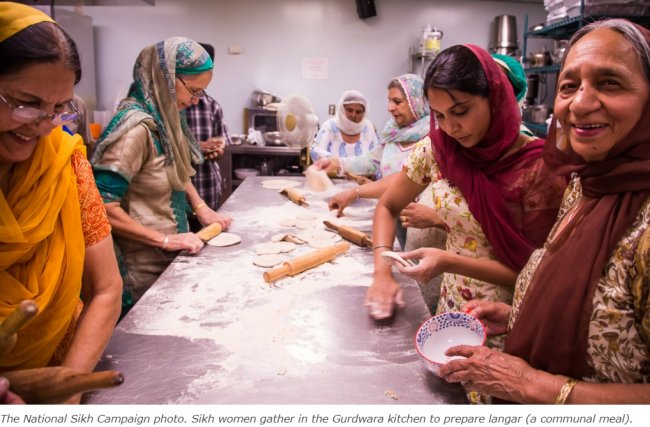 ..."For us, really where the focus remains now is continuing to push authorities to conduct a full and transparent investigation of the shooting as a matter of justice for the lives that were lost. When the community feels targeted and traumatized, I think it's really important to regularly be getting those updates, even though there's an understanding that the investigation is still ongoing," Singh said.
Since the motive was unknown, Singh Ahuja said that people didn't want to jump ahead of that and make any clear cut claims. Chhabra, who personally doesn't believe that the Indianapolis shooting was specifically targeted at the Sikh community, said he noticed that the media covered it in a way that focused on American lives being lost, rather than specifically Sikh lives.
Chhabra believes that the 2012 shooting at a Gurdwara in Oak Creek galvanized the Sikh community more than the Indianapolis shooting because the motive was very clear. Similarly, Singh Ahuja recalls a recent San Jose rail yard shooting in which nine people were killed. In this incident, Singh Ahuja said Taptejdeep Singh, a Sikh man, had left his hiding place to protect his co-workers, and that story resonated with the community very much...
..."I think any event whether something unfortunate like this or something positive is a moment to educate and inform. I feel like one of the best ways to do that is if our political leaders would be able to highlight the Sikh community in a big way when these issues happened, because it would illuminate amongst the broader population about who Sikhs are and where our place is within the American fabric," said Ahuja Singh.