Sikhism is booming faster than any other major religion in New Zealand, having more than doubled its number of followers here since 2013 – and more than quadrupled since 2006.
But the surge has not come without growing pains, said IT worker Harpreet Singh, who migrated to Auckland in 2014 with his family.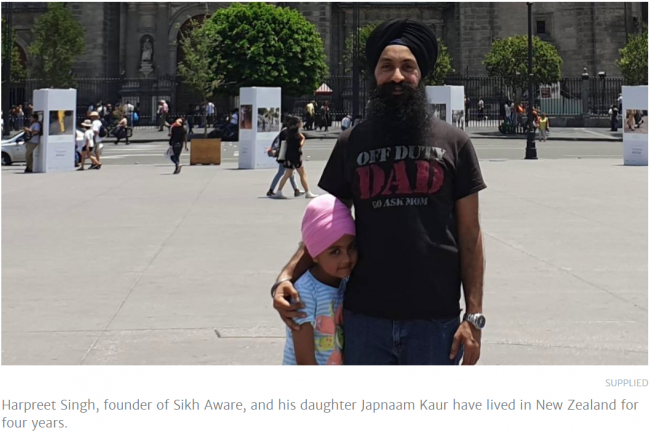 His daughter Japnaam Kaur, 7, was teased at school for wearing her turban. Kids would grab at the fabric and call her a boy, said Singh. They called boy Sikhs girls, because of their long hair, and Singh said he knew children that refused to wear turbans to school out of fear of bullying...
...About 41,000 Sikhs now live here, according to the latest census figures. Sikhism has fewer followers in New Zealand than Christianity, Hinduism, Islam, and Buddhism. But if all five faiths keep growing (or shrinking) at the same rates they did between 2013 and 2018, Sikhs will overtake Buddhists and Muslims in population by the next census.
Sikh Aware runs awareness sessions at schools and in public places to help demystify turbans. The workplace could also be fraught for Sikhs, Singh said. Like many recent migrants, they were often vulnerable to exploitation by bosses due to limited English and lack of knowledge about their rights...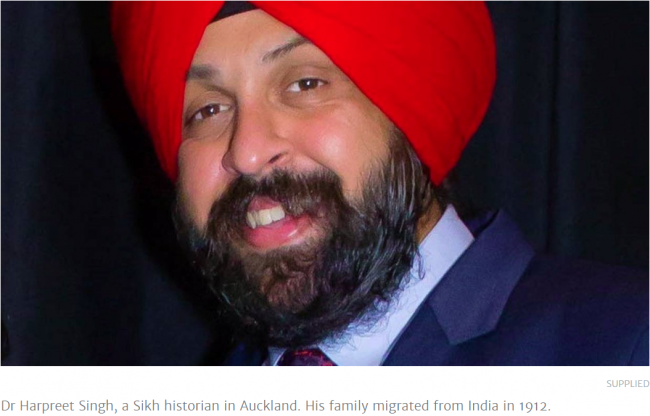 ...Sikhism's growth in New Zealand has had positive repercussions, said Dr Singh. Sikhs' increased visibility – often via efforts to serve their communities – ultimately helps integration and Singh said he'd been heartened to see turbaned Sikhs in the country's police force and parliament. 
There are at least 20 gurdwara temples around the country, each featuring kitchens open to the public. At the Supreme Sikh Society's south Auckland gurdwara, 11 acres have been dedicated to growing fruit and vegetables. The society works with community initiatives in the area to educate people about sustainable food production. The society is also building sports fields on its land, for local schools.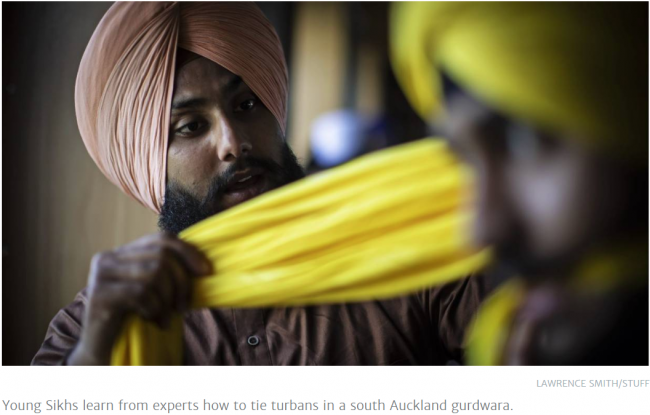 ...Dr Singh said these were natural developments: "As Sikhism gets bigger, Sikhs have more resources at hand so they'll reach out to help beyond their own communities."
Sikhism was founded by Guru Nanak in the 15th century and preaches equality among races, genders, castes, and religions. Strict adherents are vegetarian, pray daily, and shun alcohol.
The turban is the most visible mark of Sikhism, symbolising spiritual devotion. Sikhs also wear a metal bracelet, a wooden comb, cotton shorts, and a short ceremonial dagger called a kirpan, representing integrity, order, modesty, and bravery respectively.