More than a dozen volunteers spent Sunday morning lovingly putting together care packages for women in shelters in the Greater Toronto Area in time for Valentine's Day as part of a Sikh community event.
Gurleen Kaur, an organizer, said the care packages in bright pink bags send a clear message to women and their children who are going through hard times.
"Valentine's Day is typically a time of the year where they might feel a little more vulnerable and so we want to give them love," Kaur told CBC Toronto.
"It's important to tell them that the community supports them."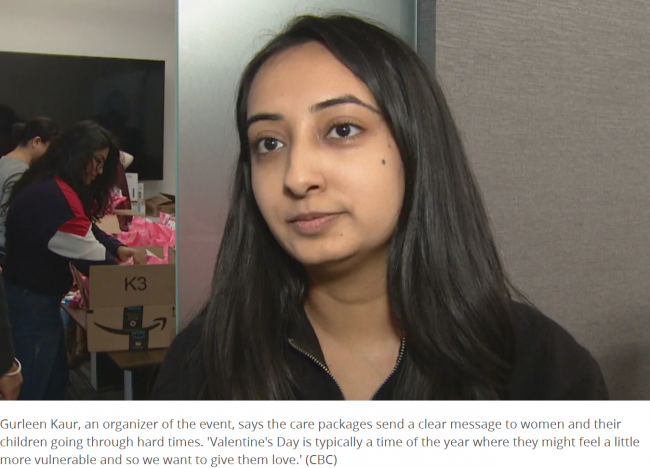 The event, organized by the World Sikh Organization of Canada with the help of community groups, is part of the One Billion Rising initiative. The initiative is a call to action based on the estimate by the World Health Organization that one in three women around the world will be assaulted in her lifetime.
Kaur said the volunteers, who created 100 packages for women and 110 packages for their children, will distribute the bags to shelters in Toronto, Mississauga and Brampton before Feb. 14...