The featuring of a Sikh soldier on the homepage of the official website of the British Army has warmed the hearts of Kolkata-based Sikhs, many of whom are posting the link on their respective Facebook pages.
"The Sikhs, wherever they go, leave a mark by their good work. Chamandeep's story also shows how versatile the community members are," said Jagmohan Singh Gill, Kolkata-based Sikh researcher and chief of the Punjabi Sahitya Sabha.
My hubby has been promoted!!! So proud and bursting with joy. This man has worked so hard to get promoted and i couldn't be happier!
Hes a great role model. But super super talented. pic.twitter.com/UkxfCVlUEh

— (@Miss_Seera) August 6, 2020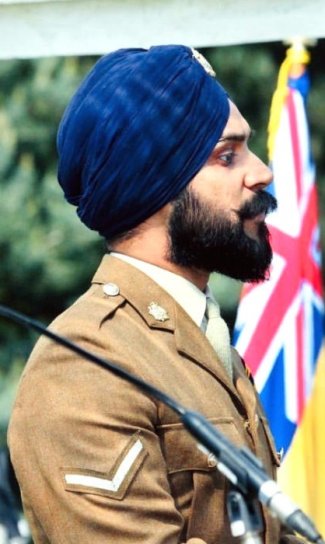 "Sikhs have been an integral part of the British Army. It is good to see the story of a Sikh soldier on the homepage of the British Army," said Bhupinder Singh, poet and executive with a city mall...
...Ceese Kaur Seera works as a Forensic Scene Investigations Officer and is also the National Lead for The National Sikh Police Association.
"We support each other by having a mutual understanding that is built on teamwork and trust. As a Sikh, it's so wonderful for our community to see soldiers going up the ranks and achieving so much," Ceese has been quoted to have said.
Chamandeep was posted to 22 Signals Regiment in October 2017 where he now works as part of the Unit Spares Account providing first-line equipment support to the Light Aid Detachment.
"I just couldn't believe how many people from all around the world shared and commented on my wife's tweet; it made me feel so proud to be a Sikh soldier and serve this country," Chamandeep has been quoted to have said.
In addition to his military role, Chamamdeep also thrives as an Engagement Representative for the Defence Sikh Network, of which he has been a part of for the last five years.
Formerly known as the British Armed Forces Sikh Association, the Defence Sikh Network aims to unite and support Sikh personnel, veterans and MoD civil servants in Britain.