Dr. Pritpal Kaur and Naindeep Singh
For more than a year, the Sikh community has worked to make its voice heard in California as debate raged around the state's new Ethnic Studies Model Curriculum (ESMC).
Thankfully, just last week, we saw a major step forward as the California State Board of Education voted to approve a version of the ESMC that will share Sikh stories with public schoolchildren across the state. While the curriculum is imperfect and our work is far from done, these efforts represent a step forward for the Sikh community in particular...
...Since March of 2020, the Sikh Coalition and the Jakara Movement - two Sikh community organizations with staff and constituencies in California - have worked alongside members of the California sangat to ensure that the Sikh voice was heard in the course of the ESMC conversation. 
California Sangat - sign our joint petition w @sikh_coalition to improve the CA Ethnic Studies Model Curriculum and share this petition with others! Let's learn others' histories and share ours with them. #California4All #SikhHistory

RT & complete - https://t.co/8cXaG1cbL7 pic.twitter.com/AFtttaZKuc

— Jakara Movement (@JakaraMovement) March 22, 2020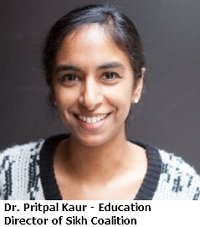 A year ago, our organizations submitted comprehensive recommendations for improving the ESMC, along with a draft lesson plan; we then worked with 52 gurdwaras on a letter supporting the proposal, and recruited more than 1,200 petition signers to do the same.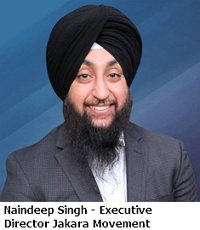 Over a number of additional public comment periods, our two groups supported more than 700 Sikh community members to submit either written comments or spoken testimony in favor of Sikh inclusion in the ESMC. After subsequent drafts continued to minimize the Sikh community in California, we met with CDE officials to discuss the ESMC and recruited a bipartisan group of 25 California assembly members and state senators to join a letter in support of our efforts.
Ultimately, all of this work - and the tireless advocacy of the California sangat - yielded results.
The ESMC approved last week by the California State Board of Education includes the Sikh Coalition and the Jakara Movement's lesson plan about the Sikh-American community in California...
Fateh! After months of work with the @JakaraMovement and the California sangat, read our statement on the California Ethnic Studies Model Curriculum --> https://t.co/6cmwRcumBT pic.twitter.com/z3aGoxZw03

— Sikh Coalition (@sikh_coalition) March 19, 2021
...It is also important to recognize that the ESMC is not the end-all of the California sangat's education-related work, either. While it builds on the hard work to include Sikhism in the History and Social Science Framework back in 2016 and provides educators with many rich examples of content to teach about Sikhism, the ESMC itself does not guarantee that this material is actually taught to students. Sikh parents must continue working with advocates and school officials to ensure that information about our culture and history makes it into classrooms. 
All told, we can view California's ESMC in many ways.
On the one hand, it is simply one more step in the long fight to make sure that Sikhi is included in an accurate and constitutionally appropriate way in U.S. classrooms. It is also an important reminder that expanding the definition of who is represented in educational materials is, whether we like it or not, up for political debate - and that the sangat has a moral obligation to stand alongside other marginalized communities in those fights. But above all else, it is a critical reminder that together, our relentless activism can help us achieve meaningful victories as we continue to work together for a generational shift in Sikh awareness that starts in schools.