Prime Minister Scott Morrison told Australians on Wednesday they must stop hoarding food as many supermarket shelves across Australia are stripped bare.
"It is not sensible, it is not helpful and it has been one of the most disappointing things I have seen in Australian behaviour in response to this crisis," Scott Morrison told reporters in Canberra.
But there are plenty of Australians doing their bit to help out those in need...
...And in Melbourne's outer suburbs the Sikh Volunteers Australia group have begun offering free food with home delivery services to those in need.
"We have to do it, because people need it," vice president, Manpreet Singh, told Insight.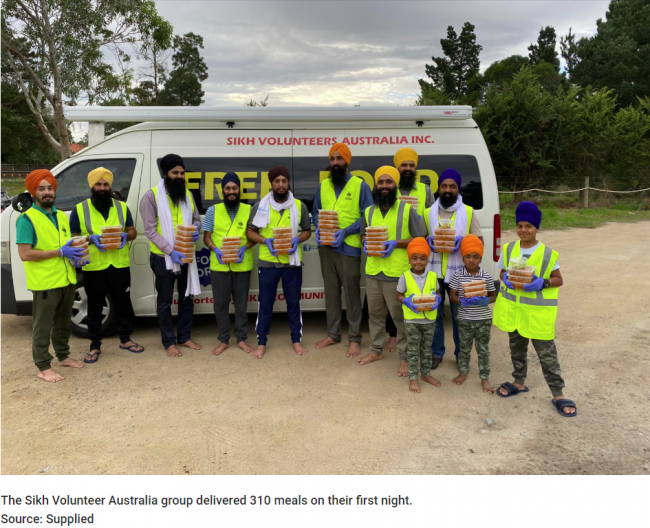 "When you go to the shops and you see people grabbing the toilet paper from each other and fighting over the toilet paper I think it's better to give something positive to the community rather than the negative."
For the past three years the volunteer group has been offering free food services for the needy and disadvantaged twice a week. But in the wake of the coronavirus outbreak they not only added an extra night's food service to their regular schedule, they also decided to deliver food to people's front door.
Singh said they started receiving calls from seniors in the community afraid to leave their house, from single mums, and those who had returned from overseas and were in isolation, all desperate for food.  Some disclosed they had been diagnosed with coronavirus and were in lockdown...
...Singh said the volunteers are making sure they don't come into direct contact with anyone who has the virus, and are leaving food at the door for those they know are sick and notifying them when the food has been dropped off...