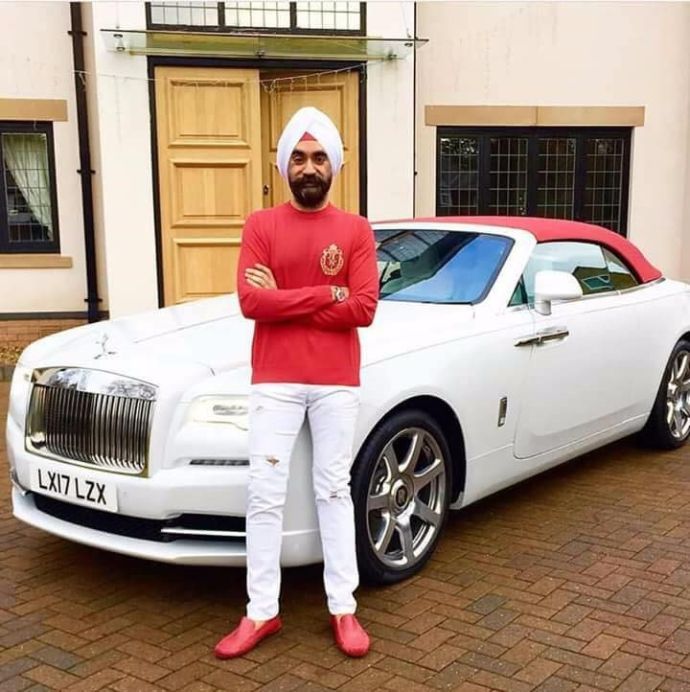 Sardar Reuben Singh, a proud Sikh is a British entrepreneur from London. Mr.Singh is a CEO of company's "AlldayPA" and "Isher Capital". Mr.Reuben became well known in mid 1990's for his Miss Attitude retail chain.
Sardar Reuben Singh was hailed as a "British Bill Gates", because, when he was studying, his business was worth over 10 million pounds. Recently, a racist Englishman tried to ridicule Singh's Turban. In response, Sardar ji challenged the Englishman that he would match his turban's hue with his own Rolls Royce's for entire week. Here, Reproduced here are 7 photos of Mr. Singh with 7 glamorous Rolls Royces.
Sardari is at zenith in all 7 photos. Mostly, we all get perplexed when we match our shirt check with our tie, shoes and jackets with same hue. While, Sardar Reuben Singh matched all his turban's shade with Rolls Royce colors in a very elegant manner. Mr.Singh manifests that Sardari is in our blood and our Turban is a coronet on our head. That's why "Singh is better Than King" and today, Sardar Reuben Singh is a brand in himself.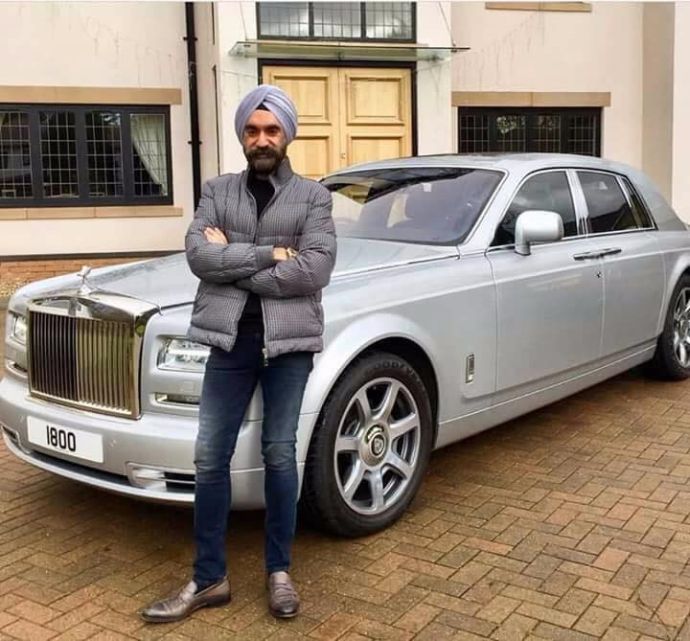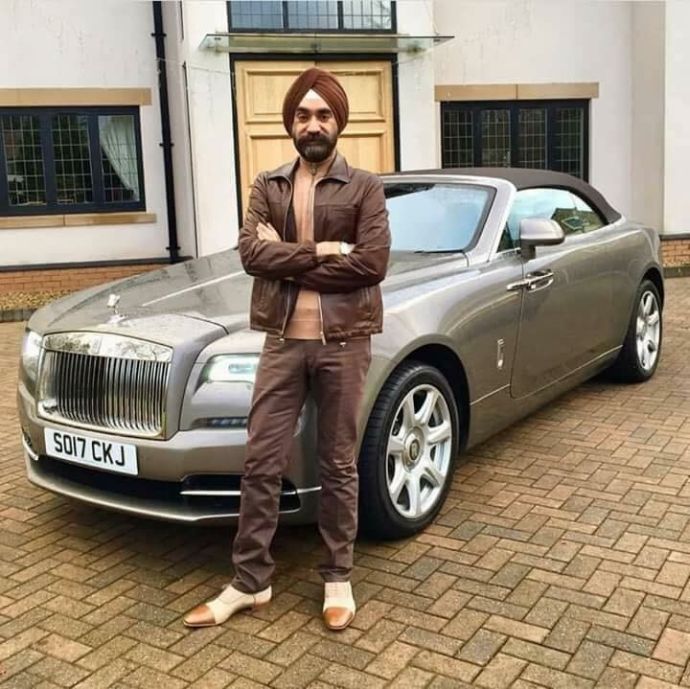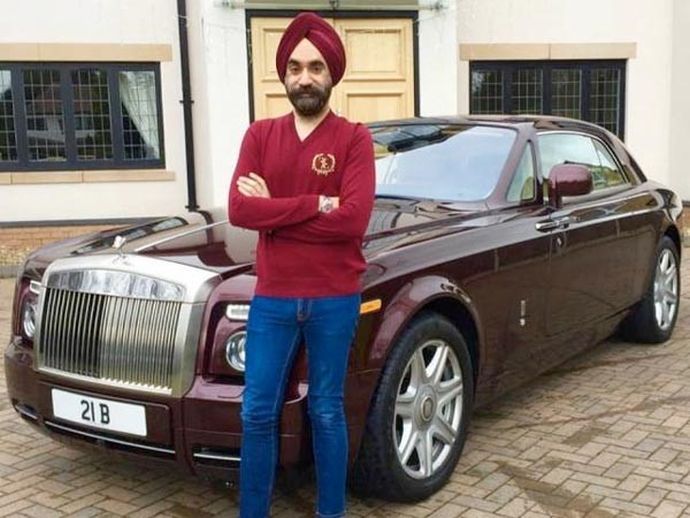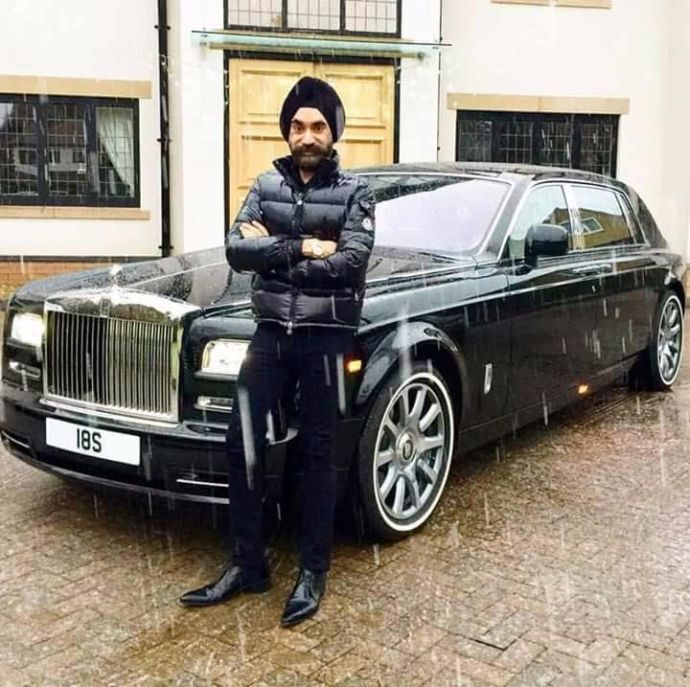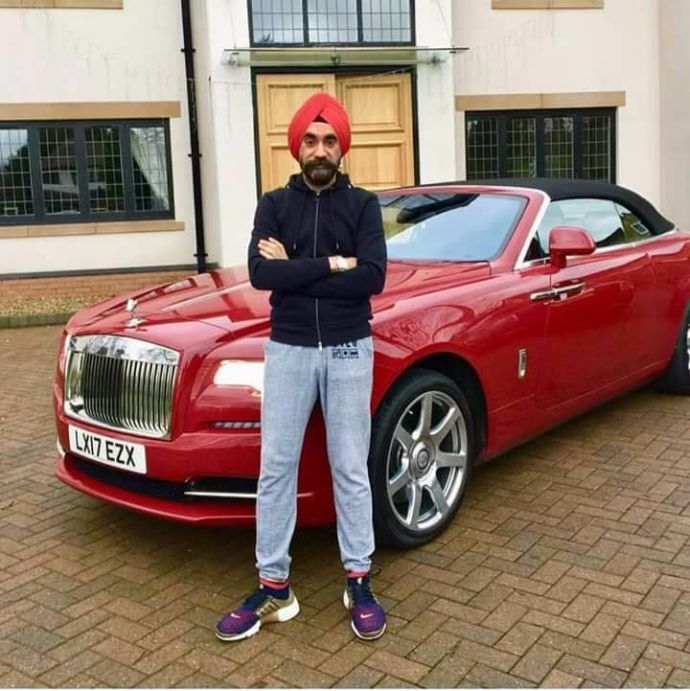 Amrinder Maan [email protected]