On Sept. 15, 2001, Balbir Singh Sodhi was outside of the Chevron gas station he owned in Mesa, Ariz., when he was shot and killed.
Balbir was Sikh and wore a turban. In one of the first hate crime murders following the Sept. 11 terrorist attacks, a man, assuming Balbir was Muslim, shot and killed him as retaliation.
Balbir and his brothers, Harjit Sodhi, who is 57, and Rana Sodhi, who is 51, emigrated from India in the 1980s, and they owned the Chevron together. At a StoryCorps interview, Harjit and Rana remember their brother as friendly and loving....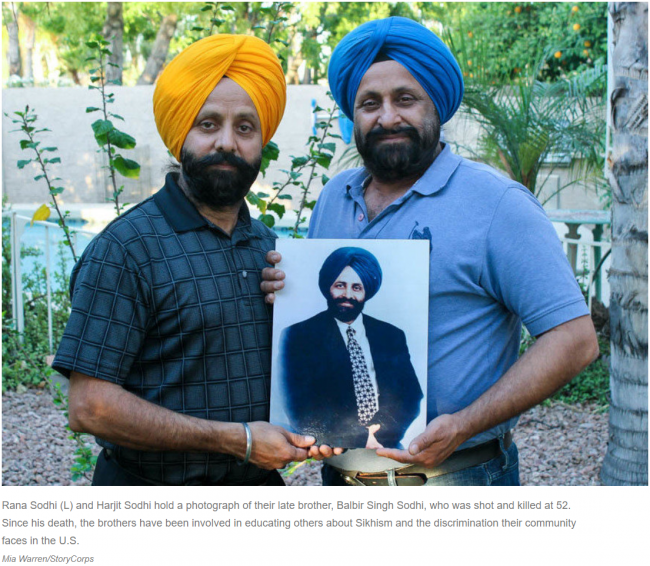 ....Balbir's killer, Frank Roque, also shot at people who were of Middle Eastern descent that day. Convicted of the first-degree murder of Balbir, Roque was sentenced to death in 2003, but he successfully appealed and is now serving a life sentence. With the support of a family friend, Rana spoke with Roque by phone, "and he say that if he die and go to the God, [the] only thing he want to do is see my brother and say sorry to him," Rana said.
"Balbir's death teach us love and peace, and I decided this is my mission of my life," Rana said.