Harjeet Singh Gill 
In those dark days of colonialism all over the world, when slavery of the conquered was considered normal, Ranjit Singh dealt with his governed populace with love and affection
Maharaja Ranjit Singh is an icon of Indian and Punjab history. We have been emphasising his greatness in polity, in his concern for religions and sects of his governed populace, in his love for all, in his incisive understanding of human values in an age when there was the rule of brutal force and tyranny all over the world.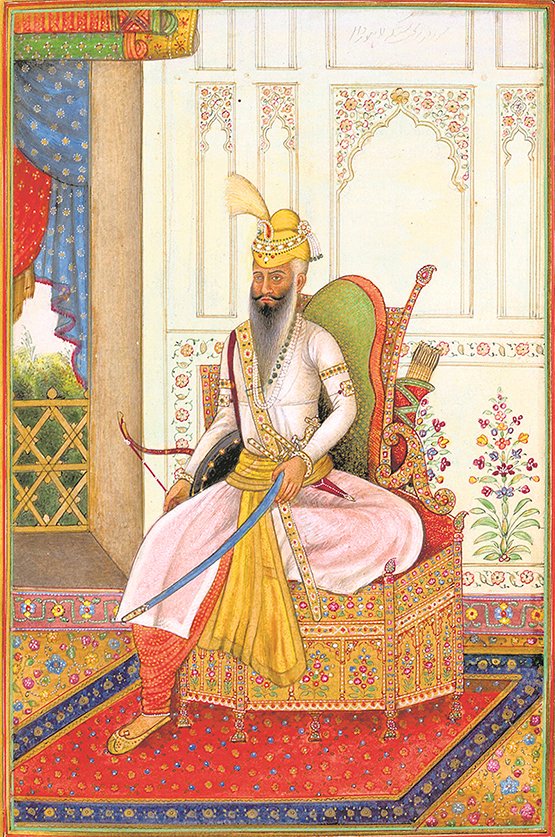 The first outcome of colonialism was slavery. The "other", the slave, the ruled simply did not exist. Men and women from African tribes were displayed in the West as some kind of animals. It was the beginning of the 19th century. For the ruling elite, the slaves were not citizens of the state. They had no rights. The faithfulness of the slaves was one of the most important characteristics of the "ghulam" in Judeo-Arabic world. But for Ranjit Singh, there were no slaves, all had the same rights and duties towards the State. This was the enlightenment of Khalsa Raj. There are several examples when his Sikh sardars were admonished for their misbehaviour towards the persons of other religions.
In a recent poll conducted by BBC, Maharaja Ranjit Singh has been declared to be the 'greatest world leader'. Matt Elton, the editor of the BBC World Histories Magazine writes: Ranjit Singh's overwhelming success in our poll suggests that the qualities of his leadership continue to inspire people around the world in the 21st century. Five thousand scholars from all over the world participated in this poll which included eminent historians like Matthew Lockwood, Margaret MacMillan and Gus Casely-Hayford. Ranjit Singh received 38 per cent votes. The second best got only 25. The top 20, way below the line, included Joan of Arc, Mughal emperor Akbar, Russian empress Catherine the Great, and US President Abraham Lincoln...