PALATINE, IL — Palatine Police Department officers joined officers from several other northwest suburban police departments during a candlelight vigil at the Sikh Religious Society of Chicago in Palatine this past week. The interfaith vigil was held in memory of a deputy in Harris County, Texas, Sandeep Dhaliwal, who was recently shot and killed while conducting a traffic stop.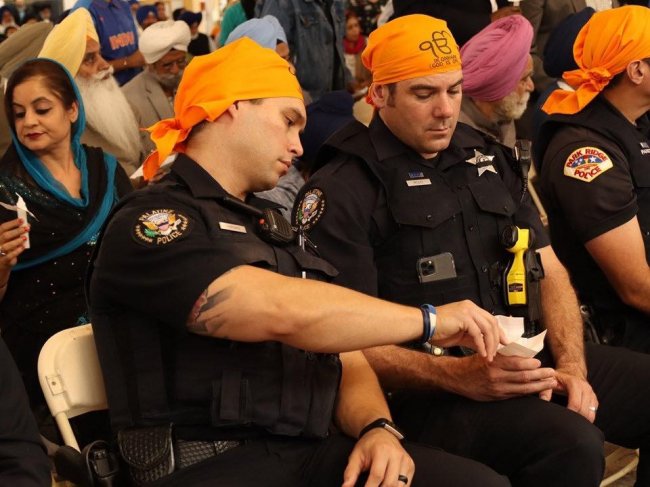 His funeral is scheduled to take place on Wednesday, Oct. 9. Dhaliwal made national headlines in 2015 after being allowed to keep a turban and beard while on duty....
..."The Palatine Police Department is proud of the professional working relationships we have with the Sikh temple and other faith-based institutions within the village," according to the Facebook post.