Kiwi-Indian Parminder Singh 'Papatoetoe' has a passion for learning Māori language. He recently graduated in Te Pōkaitahi Reo programme which he claims has helped him develop a 'beautiful and unique' relationship with Māori communities in and around Auckland in New Zealand.
The Māori language is considered a national taonga (treasure) and is spoken by around one-quarter of New Zealanders.
For the 'love' of this language and Māori culture (mō te aroha ki te reo me te ahurea māori), a Punjabi journalist and radio presenter Parminder Singh recently graduated in Te Pōkaitahi Reo programme from Te Whare Wānanga o Awanuiārangi.
An Indian immigrant, Mr Singh came to Auckland in 2001...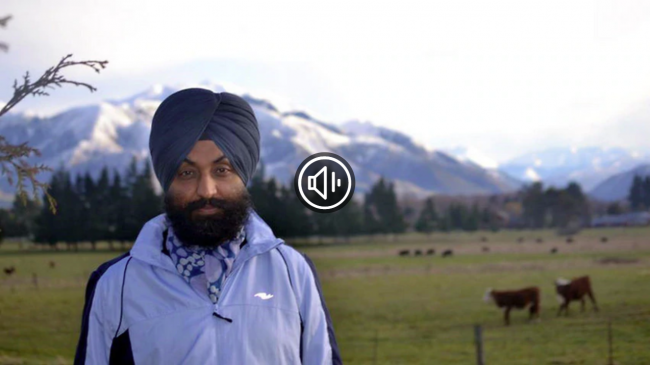 ...Mr Singh said he has a very positive response from the local community.
"They are the people who encourage me to continue promoting te reo in my Punjabi radio talkshows, in the news bulletins I read for radio stations around the world, and also in my work as a community advisor for Counties Manukau Police," he added.
Mr Singh said that he still 'cherishes' the time he spent with the Māori people.
"It was a pre-requisite to stay two days and two nights with the community, at least three times during the language course, to know their stories and to understand their traditions and values," he says...
...Mr Singh said that he felt proud after the recent completion of his language course.
"It's a really great feeling when I speak te reo Māori that I learnt through this course. It's a privilege to break this language barrier to be part of this great country," he says.
"We, as new immigrants, are thankful to this land where our Māori brothers and sisters have been living for many generations, and I believe we should know and respect their language, beliefs, protocols and values."