More than two dozen volunteers from Sydney's Sikh community have travelled to the NSW South Coast to help those affected by the bushfires.
A fleet of semi-trailers and a mobile food van was led by president of Turbans 4 Australia Amar Singh...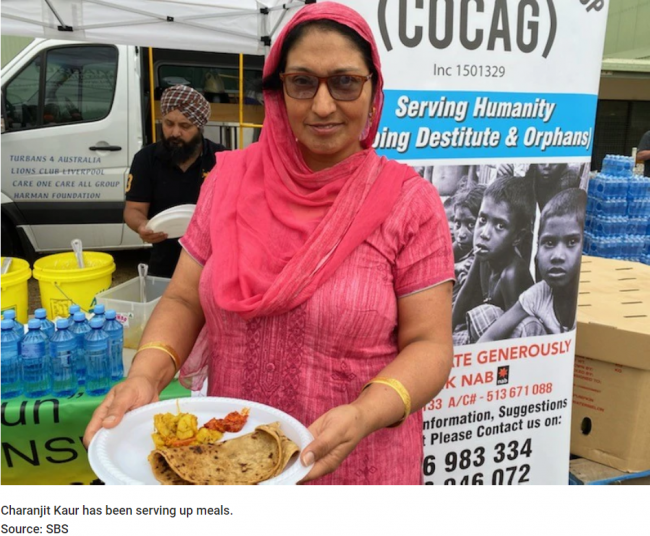 ...One local, John Pender, lost all of his belongings when forced out of a campground as the fires closed in.
He said he was incredibly grateful for the support that he has received at the Milton Showground.
"These guys are just beautiful. I can't believe how all the Aussies got together ... We are all one big family."
Mr Pender has now joined the Sikh volunteers to give back to those who helped him.
"I'm homeless but I'm going to put my hand up for a few days and pay it back in a good way ... There's a lot of people out there who are struggling and I think I'm pretty well off and there are people in a worse situation than me."
Many Sikhs said it's the same philosophy of giving back to the community that inspires them to volunteer.
Dr Parmjit Singh from the Care One Care All charity said that it is a part of Sikh philosophy to support all humans.
"We feel pain for our brothers and sisters in the bush, we feel pain for the poor animals and creatures that have died ... We are trying to do whatever we can."
Some of the volunteers will continue down the South Coast on Saturday as far as Eden to give supplies to fire-ravaged communities.
Others will stay at Milton Showground for another week, or for as long as the community needs them.