Jagmeet Singh may not be the next Prime Minister of Canada, but he has the love of a good partner. Jagmeet Singh's wife, Gurkiran Kaur, has been at his side for the entire campaign. While she may not be as well known as Sophie Grégoire Trudeau or Jill Scheer, she is still a successful woman in her own right.
Gurkiran Kaur, aside from being the wife of the NDP leader, is also a successful entrepreneur. Along with her sister, Kaur founded Jangiiro, a new-age Punjabi clothing line. 
"When my sister and I started Jangiiro together it was a dream come true," Kaur wrote in an Instagram post. "I am proud of my heritage and being able to represent that through my style. My roots have made me into the strong, confident woman I am today."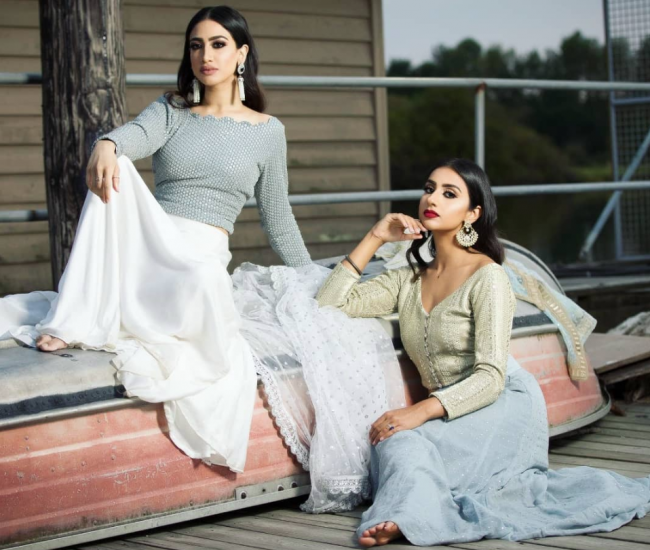 Kaur even applies her fashion sense to her husband, as she is responsible for picking which colour turban he will wear each day...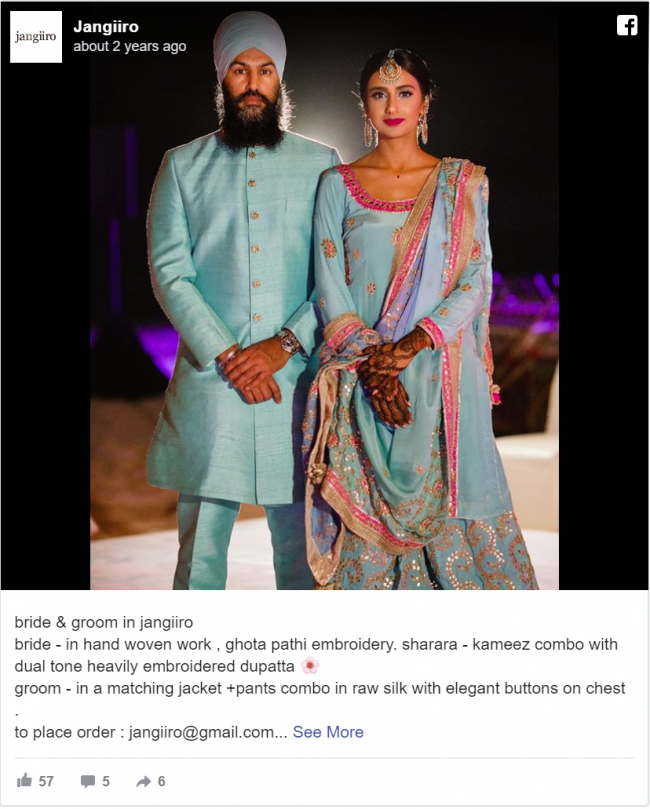 ...Not only is Gurkiran a well known designer, but she also receives a lot of praise online. Kaur's Instagram account is pretty impressive and surprisingly, Singh is the ultimate Instagram husband. Narcity found out that Singh actually takes most of his wife's Instagram photos himself. He's a politician by day and an IG husband by night.
So it's not totally surprising that Singh's videos of himself cooking up his now-famous "Punjabi Poutine" went viral on Twitter, as well as the news that Rihanna responded to his Instagram DMs.
Oh, and let's not forget about his quirky campaign-related Tik Tok videos.
While Justin Trudeau was re-elected as Prime Minister of Canada on Monday night, Singh will continue on to be the leader of the NDP.