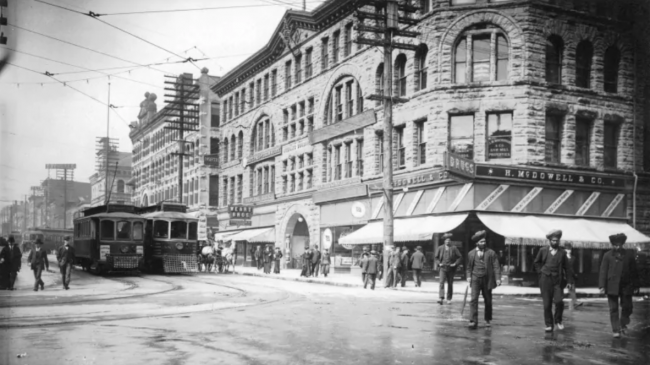 When you look at the photo above, what do you see?
The streetcar stands out pretty quickly. So does the architecture of the early 1900s.
Your eye may be drawn to how well everyone is dressed or even the horse in the background.
But for generations of Sikhs in Manitoba and across Canada, they see something more...
..."So just to be walking, with their shoulders spread out in a fashion that doesn't seem weighed down by what we know society was like for a Sikh back then, shows defiance, and that's why 111 years later, we still feel something when we look at it."...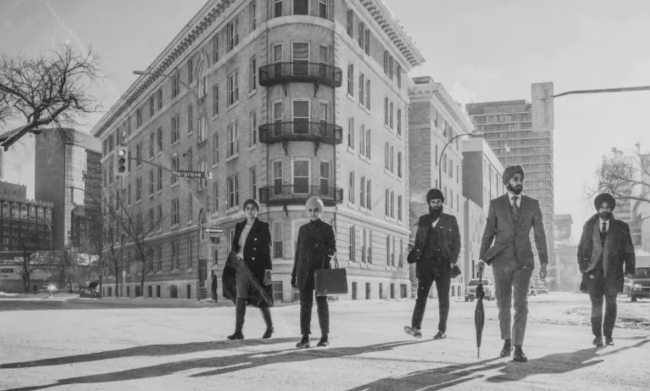 ..."When we talked to the youth in our communities, we saw this lack of heritage content pertaining to Sikhs in Manitoba," she said. "We said we wanted to embark on this journey where we are able to produce stories of Sikh heritage, so young Sikhs of future generations could feel that this is their story as well."
One major part of the story was missing from the original photo: Sikh women.
Until 1918, only Sikh men were allowed to come to Canada, which makes updating the photo even more powerful for Kaur, who is in it.
"It's really disheartening to see that when a female is looking at that original photo, we are absent from that pioneer journey. We have to look at different ways of capturing these images and stories, and now when we look at the photo we created, we wanted to add the contribution of Sikh women because it's so important to have that perspective as well."
The new photo was unveiled at the Manitoba Legislature at noon on Monday as part of Sikh Heritage Month, which has both Gill and Kaur beaming with pride.
"I think we reproduced the photo in such a fun way that those very populations that didn't even know they had an interest in engaging in the heritage of Sikh Canadians will all of a sudden realize how cool it is!" Gill said...