The event is being marked at the gurdwara in Gravesend with prayers, turban tying, martial arts and making "langar" in the communal kitchen.
The building in Saddington Street was inaugurated in 2011 and is one of the largest in the UK.
More than 15,000 Sikhs live in the area, representing over 15% of the Gravesend population....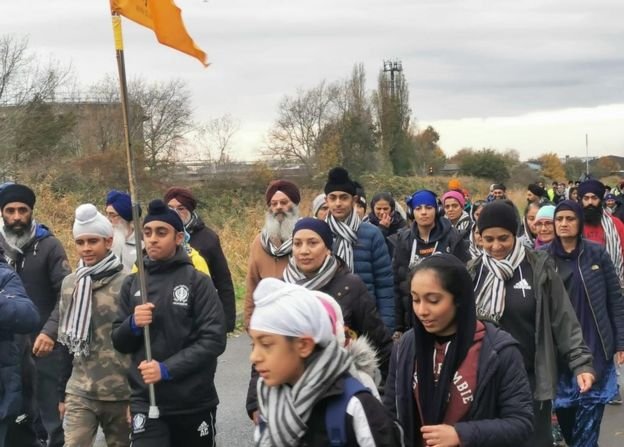 ...Vice president of the gurdwara, Manpreet Singh Dhaliwal, said it was a key day in the Sikh calendar.
"It gives us the opportunity to all come together and practice key teachings such as showing compassion to others, treating everybody equally regardless of race, religion or gender and most importantly remembering god and cultivating the love within," he said.
Kamaljit Narwan, a member of the congregation, from Dartford, said Sikhs greatly admired Guru Nanak.
"He started Sikhism and we respect him," he said. He taught us to be kind to each other."