A surveillance video of the brutal attack began circulating widely across social media earlier this week, drawing anger from the large Sikh community in California's Central Valley.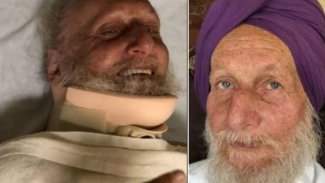 It shows a 71-year-old Sikh man, later identified as Sahib Singh Natt, strolling on a sidewalk by a park near his home in Manteca, Calif., at about 6 a.m. Monday. Two hooded men are seen walking up to Natt, confronting him. One of the men repeatedly kicks Natt, knocking him down and causing him to hit his head. They start walking away, but one of men turns back and kicks Natt three more times while he's already on the ground. The man spits on Natt before leaving him lying on the street, alone....
....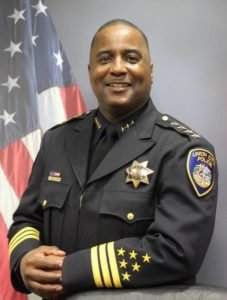 Hours later, the Union City police chief received a phone call from Manteca police. McAllister said he was "disgusted" to learn that the suspect in the attack on the elderly Sikh man was his 18-year-old son.
"Words can barely describe how embarrassed, dejected, and hurt my wife, daughters, and I feel right now," McAllister wrote in a lengthy, emotional message on the Union City Police Department's Facebook page. "Violence and hatred is not what we have taught our children; intolerance for others is not even in our vocabulary, let alone our values."...
....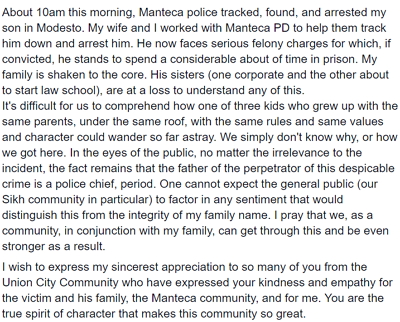 The Union City police chief and his wife worked with Manteca police to help track down and arrest their son.
"Despite having the desire any parent would have in wanting to protect their child, my oath is (and always will be) to the law and my vow of integrity guides me through this horrendous difficulty," Darryl McAllister wrote in the Facebook post. "My stomach has been churning from the moment I learned this news."...
....
Hundreds of people, including many members of the local Sikh community, responded to the police chief's message, thanking him for his honesty. Several people left comments saying their families have also grappled with similar kinds of pain.
"We are all parents and we all wish our kids choose the right path but sometimes one reason or another they can go different way," one local resident said. One member of the Sikh community urged others to show McAllister's son "love and compassion to help bring him back on the right path."...