The Jakara Movement, a Sikh nonprofit, organized a May 29 community celebration for the new Singh and Kaur Park at 8491 Ponta Delgada Drive.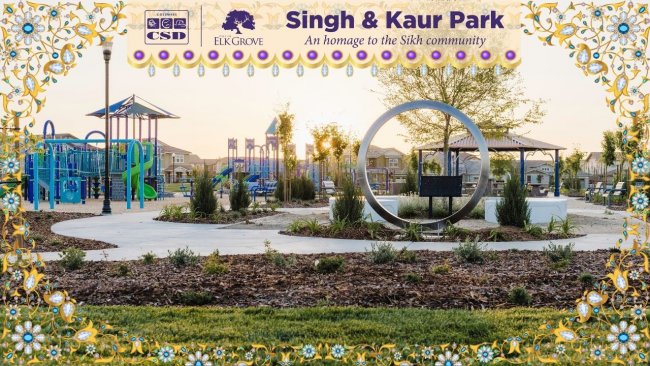 Elk Grove's 100th park is dedicated to the memory of Surinder Singh and Gurmej Singh Atwal. They were two elderly Sikh men who were fatally shot by an unknown assailant while walking along Elk Grove's East Stockton Boulevard in 2011...
...Singh and Kaur Park, which is a project of the city of Elk Grove and the Cosumnes Community Services District, opened to the public in April.