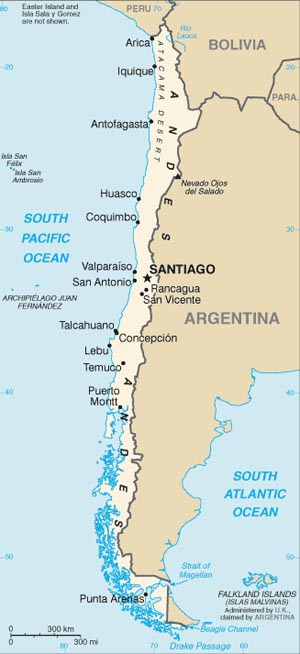 Chile is such a great country. It stretches several thousand miles from north to south on the Pacific side of the South American continent and only 90 miles east to west. Its eastern flank is the great Andes Mountain range that separates it from Argentina. It is a land forged by fire, earthquakes and volcanoes. And its shape? Like a chile pepper, of course.
Culturally, Chilenos are a beautiful mix of Italian, German, Spanish and Indigenous peoples. Their features are striking! Their food, music and life style reflect all that they are: spirited, graceful, kind and smiling. It has been more than 25 years that Chile had become the center for Sikh Dharma and Kundalini Yoga. There are so many Kundalini yoga teachers in Chile that there is at least one in every town, village and neighborhood of all their cities. It is no wonder that the first Amrit ceremony in South America took place in Chile. And this year's tour had the privilege of participating in its second historical Amrit ceremony.
After arriving from Lima Peru, the tour was graciously received in the Santiago airport by a beautiful panj from the sangat. After checking into our hotel we were immediately whisked over to our first lecture class with the local sangat. In Chile, like the rest of South America, the entire family participates: mother, father, sons, daughters, cousins, aunts, uncles, grandparents. Usually the whole family comes together which is the heart of the Latin culture.
The following morning, the tour was invited to a welcoming breakfast by some of the local teachers and members of the sangat. There, S.S. Gurubachan Singh Khalsa spoke to them about what it means to be a teacher of Kundalini Yoga and a Minister of Sikh Dharma. What really struck everyone was his straight forward discussion that if you serve you must serve all. You cannot differentiate who you serve or when you serve.
Later that afternoon, we paid a courtesy visit to the matriarch of Chile, Dona Sfeir -Younis. Her and her late husband where two of the founding pioneers of democracy in Chile. She is also the mother of our dear friend and spiritual brother Alfredo Sfeir-Younis whom you have read about in last year's Lord of Miracles Tour in Chile. Ambassador Alfredo Sfeir-Younis is a Buddhist Llama and Mayan Priest. He is also the leading world economist on spirituality and economics. To meet with this elegant divine mother was a real pleasure and honor for all of us.
Every year the sangat of Chile organizes a full day of events in honor of Guru Ram Das, the Lord of Miracles. For a full day the general public has an opportunity to take yoga classes, receive natural healing, enjoy vegetarian food and learn about Shabad Guru and the teachings of Yogi Bhajan. The grand finale of the day's events is the Lord of Miracles lecture given by S.S. Gurubachan Singh Khalsa. For 2 hours everyone learned about the relationship of the mind to the breath and how the Pavan Guru is the source of wisdom. During the 3 meditations to Gurbani Kirtan, the participants learned how to control impulsive behavior, handle stress and strengthen their vitality. It was a beautiful day that merged into a beautiful night.
As many of you have read in past Sikhnet articles on the tour we have had the privilege to serve several of the National Police Forces in South America. Chile was no exception. The Carabineros are Chile's national police force. Before they can attend the special school where we taught they have to be on the police force for at least 15 years. Only the brightest and best of the police may attend this most prestigious school. During the past 4 months, Santiago has been the scene of huge demonstrations by the student community against the government and it is the Carabineros who stand in between chaos and order. It was our honor to serve several hundred of them by teaching them to meditate, control reaction and handle conflict, crises and anger through breath management. And all of this is done to Gurbani Kirtan. When you see the pictures, just look at their faces and you can how powerful their discipline and dedication is to the task at hand. When we were finished, they left with smiles, elevated spirit and a renewed sense of vitality. Wahe Guru!
Sunday morning found us participating in the 2nd Amrit ceremony in Chile. As part of this ceremony we witnessed 7 most beautiful Chilenos give their head unconditionally to the Guru. The ceremony was attended by many members of the sangat and the transformation in the faces of the candidates was powerfully evident. It was truly a blessing to be a part of this great historical event. Who would have thought even 35 years ago that half way around the world from Mother India, on the South American continent that this incredible event would take place? It is so inspiring how we can be a part of the Guru's prophesy that the 'sun will rise in the west'!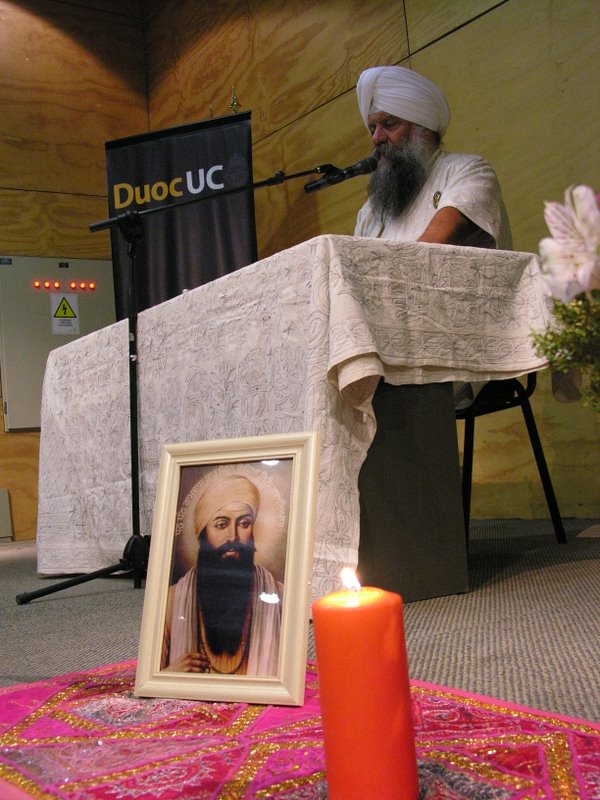 S.S. Gurubachan Singh explaining the science of breath and meditation to a young group of college students at one of the most prestigious universities in Chile, DUOC University.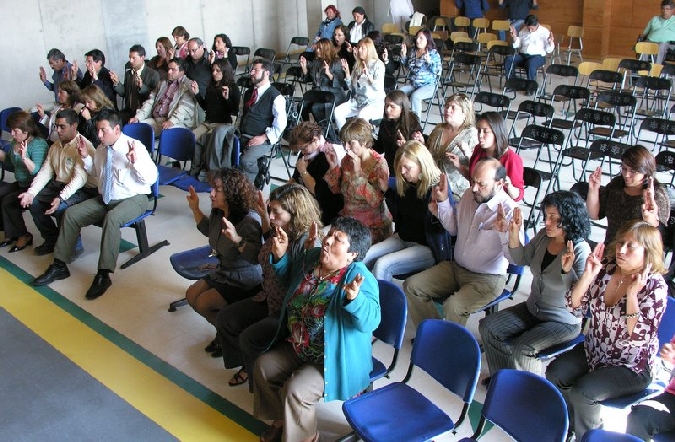 Municipal employees of a district just outside Santiago sit in meditation focusing on the breath and learning the science of pranayam while listening to mantras from Siri Guru Granth Sahib Ji.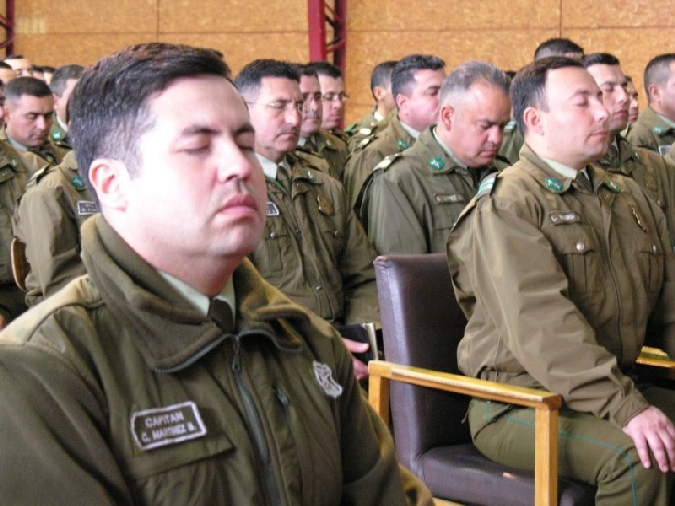 A captain (foreground) of the Carabineros (Chilean police) sits in meditation as his officers (background) follow his lead. It was an amazing sight to see 300 of these policemen and policewomen meditating in unison.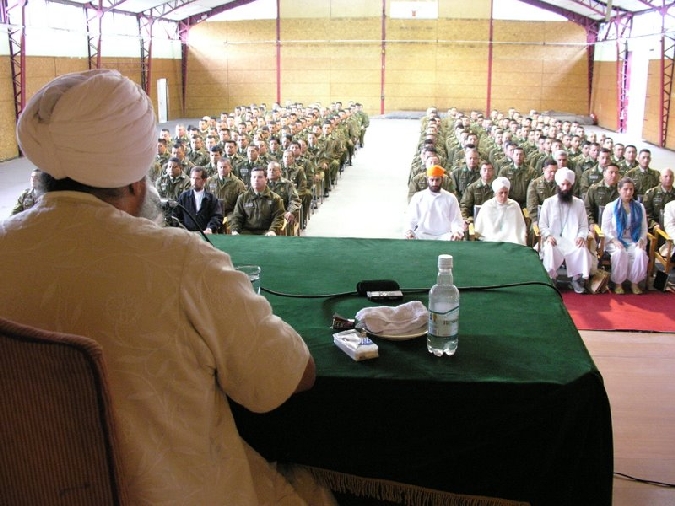 S.S. Gurubachan Singh leads a class of meditation with the Carabineros of Chile. They learned to combat stress and turn anxiety in to calm actions through these specific techniques of the breath.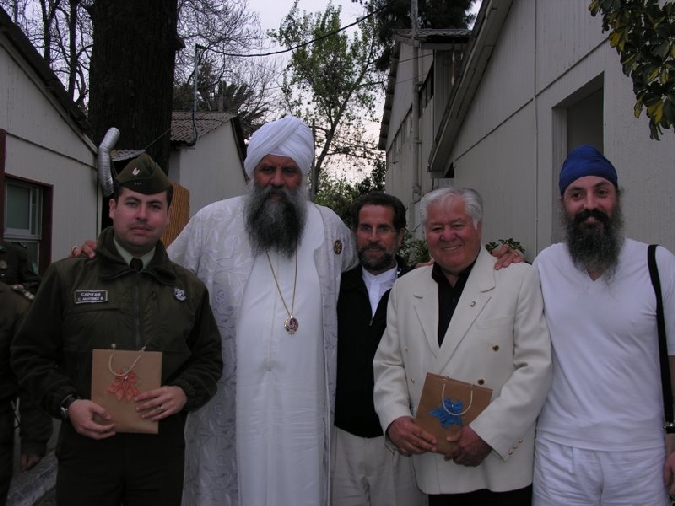 S.S. Gurubachan Singh (2nd from left), S.S. Sat Sansar Singh (far right) and Hari Narayan Singh (center) stand with the Captain and Director of a Police Academy in Santiago, Chile.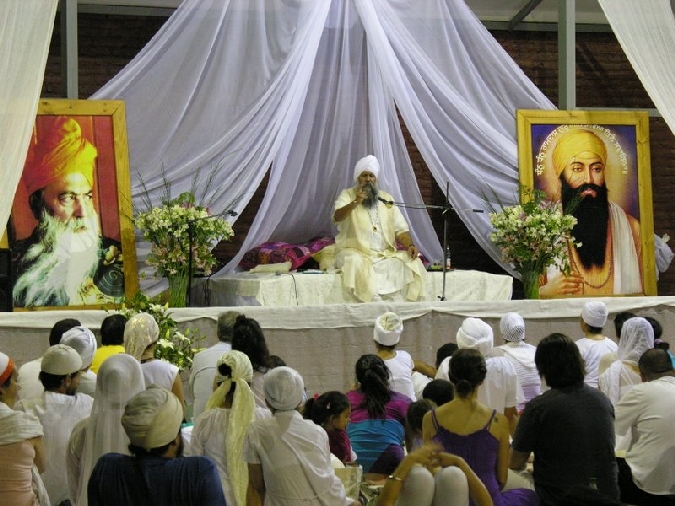 The Lord of Miracles Tour Lecture in Santiago, Chile was the culmination of a 2 day yoga festival to celebrate and honor Guru Ram Das Ji. Here S.S. Gurubachan Singh teaches the Sikhs and Yogi's of Santiago how to focus on the breath and elevate the consciousness but then bring it to a seva and serve humanity with these tools.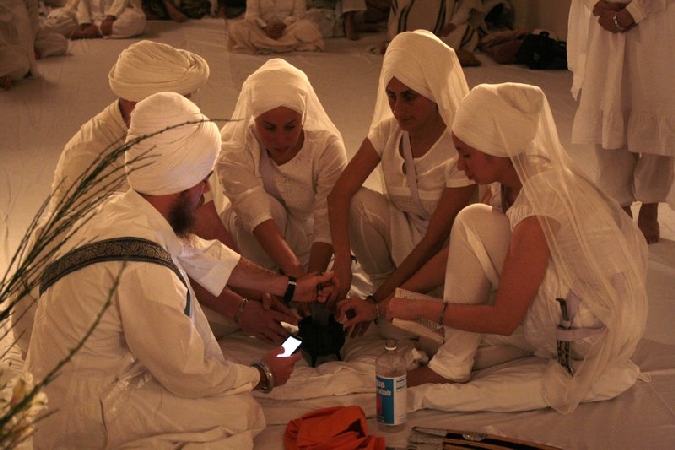 The Panj reciting Anand Sahib led by Ram Das Singh, who is reading the scriptures from his android phone, while stirring the Amrit.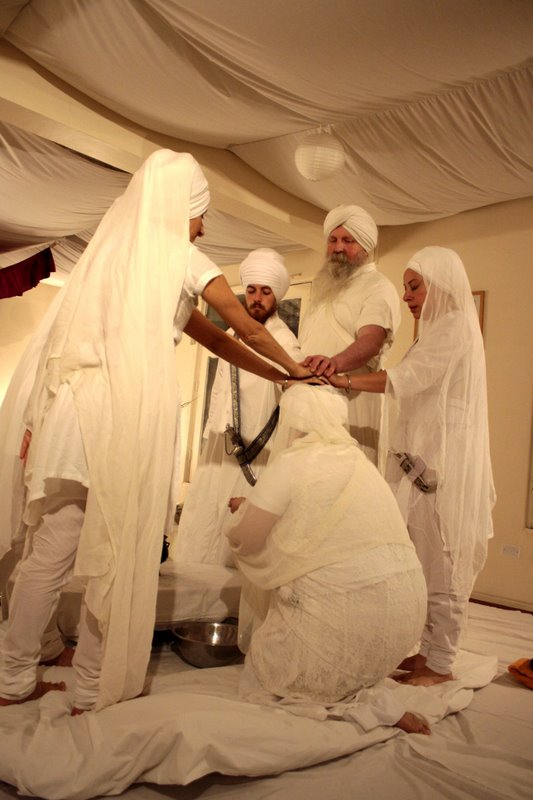 During the Amrit Sanchar in Santiago, Chile the Panj Piyare administered giving Amrit to 6 GurSikhs. The whole ceremony was absolutely beautiful and Guru Gobind Singh's presence was very much felt.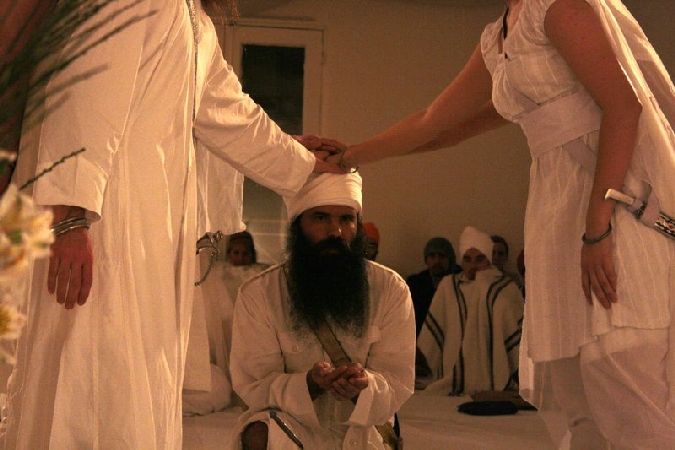 S.S. Nihal Singh Khalsa receiving Amrit.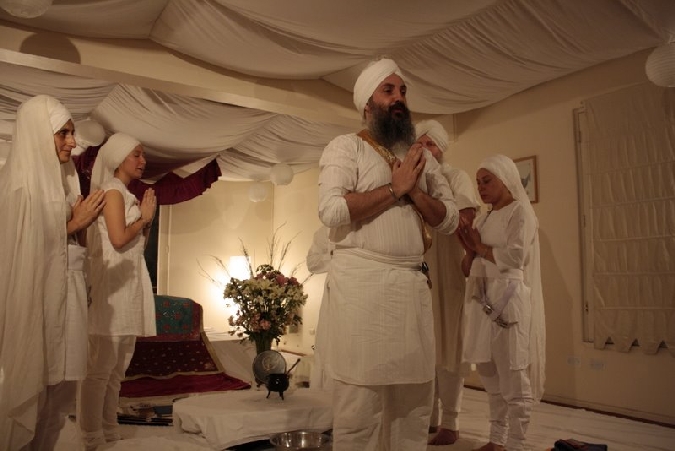 S.S. Sat Sansar Singh greeting the Sangat after receiving Amrit.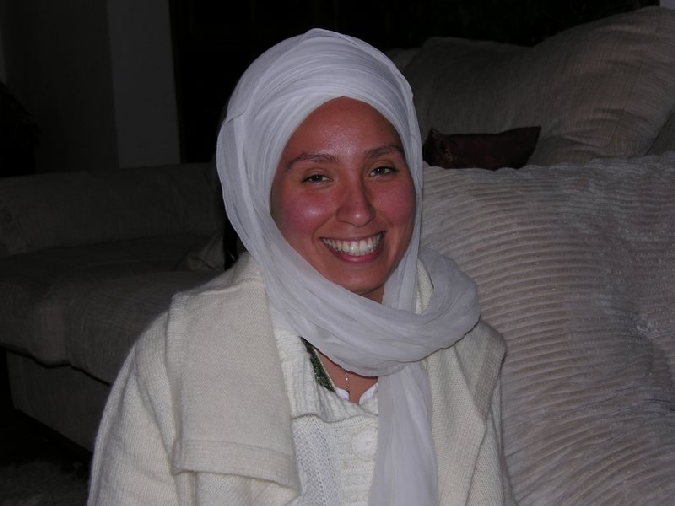 Rupinder Kaur Khalsa gives SikhNet a big smile!




Our last full day in Chile started with a lecture at the prestigious, conservative Catholic University. There S.S. Gurubachan Singh Khalsa gave a 2 hour lecture on how using your breath can give you personal and professional success. Students from many of the different departments came to understand the relationship between clear thinking and business management. Through the beautiful music from the RAS album of Shabd Guru by Snatam Kaur, the students and teachers felt uplifted, clear and rejuvenated. This 'Executive Mind' series that Gurubachan taught is the third annual invitation by the Catholic University for the tour to lecture to its students.
After the Catholic University, the Tour was invited to speak to some of the managers of the city workers of Santiago. Again for 2 hours, they learned to breath, control their behavior and learn how to find a balance in life. They left with a gratitude, grace and feeling of relief from stress. And you can see it in their faces!
Every year, Sat Sangat Kaur and her daughter, S.S. Nam Nidhan Kaur host a wonderful Lebanese dinner in honor of the Tour. The entire sangat was invited to a fabulous feast of Middle Eastern food. It was such a great evening that captured the robust spirit of the Chilean sangat. It was a farewell dinner because we knew that come the early morning light this 9th Lord of Miracles Tour in Honor of Guru Ram Das would be heading to our 5th city on this fabulous yatra.
Reporting from 29,000 feet somewhere over the Atacama Desert of Northern Chile enroute to La Paz, Bolivia.