Burnaby South MP and federal NDP Leader Jagmeet Singh is in self-isolation, according to his Twitter feed.
Singh tweeted out to his supporters Thursday morning in both French and English about an illness.
"Friends, I am at home today, feeling unwell," Singh said. "I have been in contact with a doctor and they do not believe I have symptoms consistent with COVID19. But their advice is for me to limit contact with the public until I am feeling better.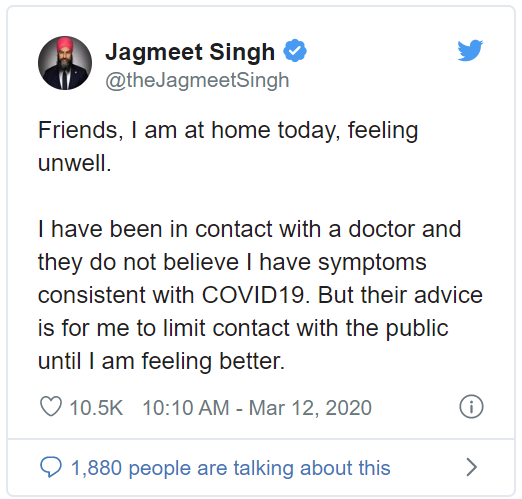 "All of us come into contact with many people who may be vulnerable to illness - we have to make sure we are taking measures to limit the chance that we infect them. Looking forward to being back at work and feeling better soon."