I was 3 years old when 9/11 happened. Though I was too young to recognize what was happening at the time, the tragedy would become a central factor in the way I approached being American.
This is a photo of me a month after 9/11, sitting on my father's lap, surrounded by a Sikh congregation. We were gathered in our local gurdwara (Sikh place of worship) to remember the victims of 9/11 and honor the lives cut far too short by this new evil force.
The first time I saw this photo, I was struck by all the stars and stripes: the American flag in my dad's hand; the flag photo in my grandfather's, who was sitting beside us; the flags pinned on both of their chests; their red turbans. 
Seeing this photo as a grown-up makes me sad. In the middle of mourning our fellow Americans, we were forced to prove our loyalty to this country, even though our community had nothing to do with the attacks. Maybe the flag pinned on my dad's shirt would make an ignorant person think twice before labeling him an enemy. Maybe his red turban would stop someone from assaulting him...
...We desperately needed people to know who we were. 
Below are the stories of 15 Sikh Americans. Their post-9/11 experiences are an important reminder of the work we have left to do in this country.
Navpreet Singh from Long Island, New York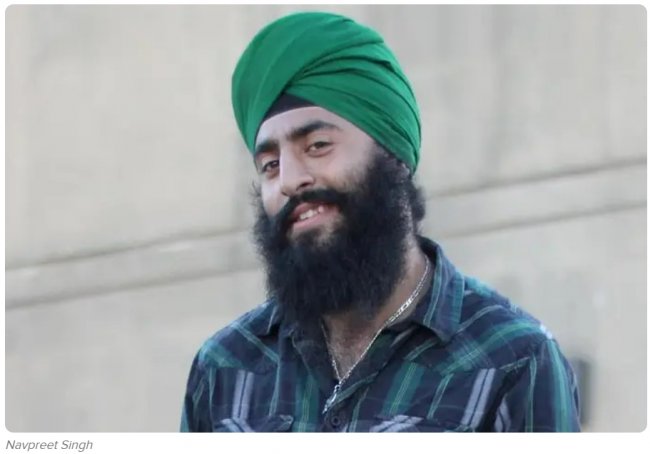 Navpreet was just 9 years old when 9/11 happened. Born and raised in Long Island, New York, he never expected to be viewed as a threat by his own classmates.
"In the fifth grade, a classmate told me, 'Take that bomb off of your head.' After that incident, I realized that by many, I would always be seen as different and dangerous."
Overnight, racist remarks and discrimination became a part of Navpreet's daily life.
"I was deeply insecure about my dastar (turban) and beard. I was uncomfortable with my identity and I did everything I could to blend in. 9/11 exacerbated the issues of self-discovery within myself and it has only been in the last 10 years that I've grown to love my identity and my Sikhism as a whole."
Navpreet said he is always on guard, evaluating his surroundings for his safety.
"I look over my shoulder often when walking in public and I pay attention to the people in any room or establishment I am in. I never know when someone is going to decide they've had enough and unleash their hate and anger on me."
Blending his love for educating others and writing poetry, Navpreet uses his TikTok platform to help others understand the faith better.
"More people know of Sikhs and have learned about the faith and its tenets, but I think it's still such a small percentage of the population. People fear what they don't know. And they won't know until they have an opportunity to interact with Sikhs."
Sukhmani Kaur from Akron, Ohio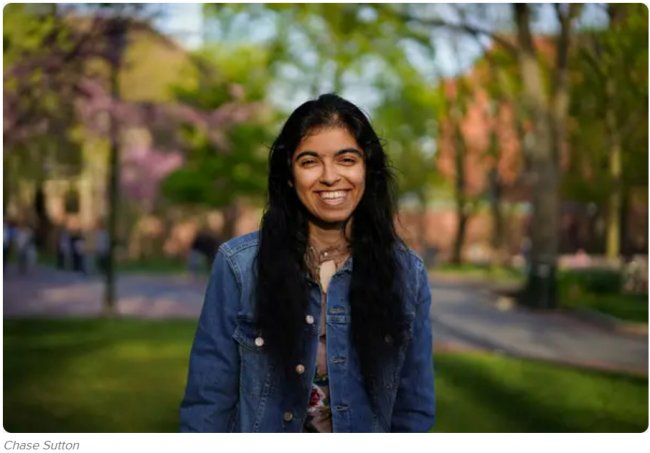 "I always remember how the hate crimes against Sikh Americans were left out of the narrative."
Sukhmani was a year old when 9/11 happened. She was too young to know what happened at the time but as she grew up, she personally felt the long-lasting impact of the attacks on the Sikh community.
"It has been frustrating — to witness family members being stopped at the airport for wearing a turban, to field prying questions about the long hair on my body, to see Sikh friends wear patkas (smaller head coverings) [instead of a regular] turban in public."
While she has dealt with her fair share of negative experiences, Sukhmani likes to focus on brainstorming ways to counteract the discrimination.
"I attended the United Sikhs Advocacy and Humanitarian Aid Academy, where we lobbied Congress members to help combat bullying Sikh youth faced in schools. As a photojournalist, I hope to continue to provide Sikhs a voice in the media so they can feel more welcome and ready to share their stories.
"Discrimination is not just physical or verbal, it takes an emotional toll on people. I think more education can be done in schools and more homogenous areas, so that people [can learn to be] accepting."
Mohmeet Singh from Manassas, Virginia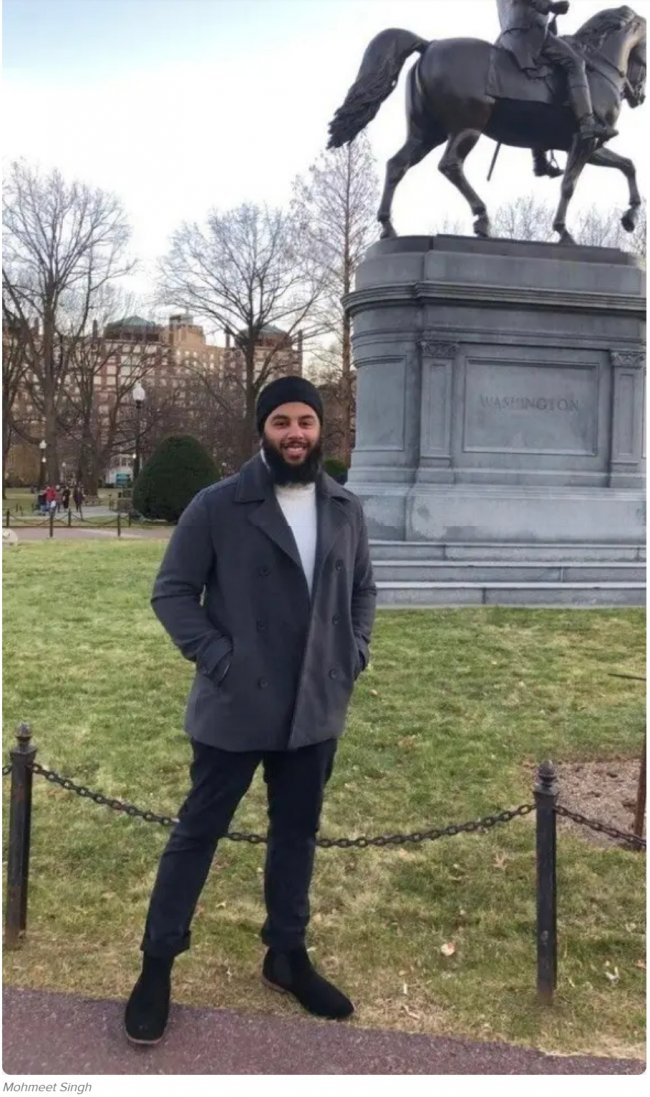 When the attacks took place, Mohmeet's family had a thousand concerns running through their minds, including the safety of his dad, who was just minutes away from the Pentagon.
Thankfully, he was okay, but their concern for their own safety is something that's continued for the last 20 years.
"After 9/11, I remember that bullying in schools began to increase exponentially. I was always singled out for having a turban and being different from everyone. In first grade, another boy decided that it would be funny to rip my patka (head covering) off my head. I was left feeling embarrassed and hurt."
In addition to dealing with bullying and hate speech, Mohmeet has had to figure out how to respond when people mistake him for being Muslim — he doesn't want them to be blamed for 9/11 either.
"The response to the hate became difficult as it was a constant tug of war between defending my community and trying to defend another one. There were many times, even as a young child, that I was mistaken as Muslim, but I refused to throw another community under the bus."
Despite the struggles, Mohmeet is happy with who he is.
"Regardless of all my experiences, my faith has kept me strong and I've chosen to carry this identity with me for the rest of my life." 
Navjot Kaur from Queens, New York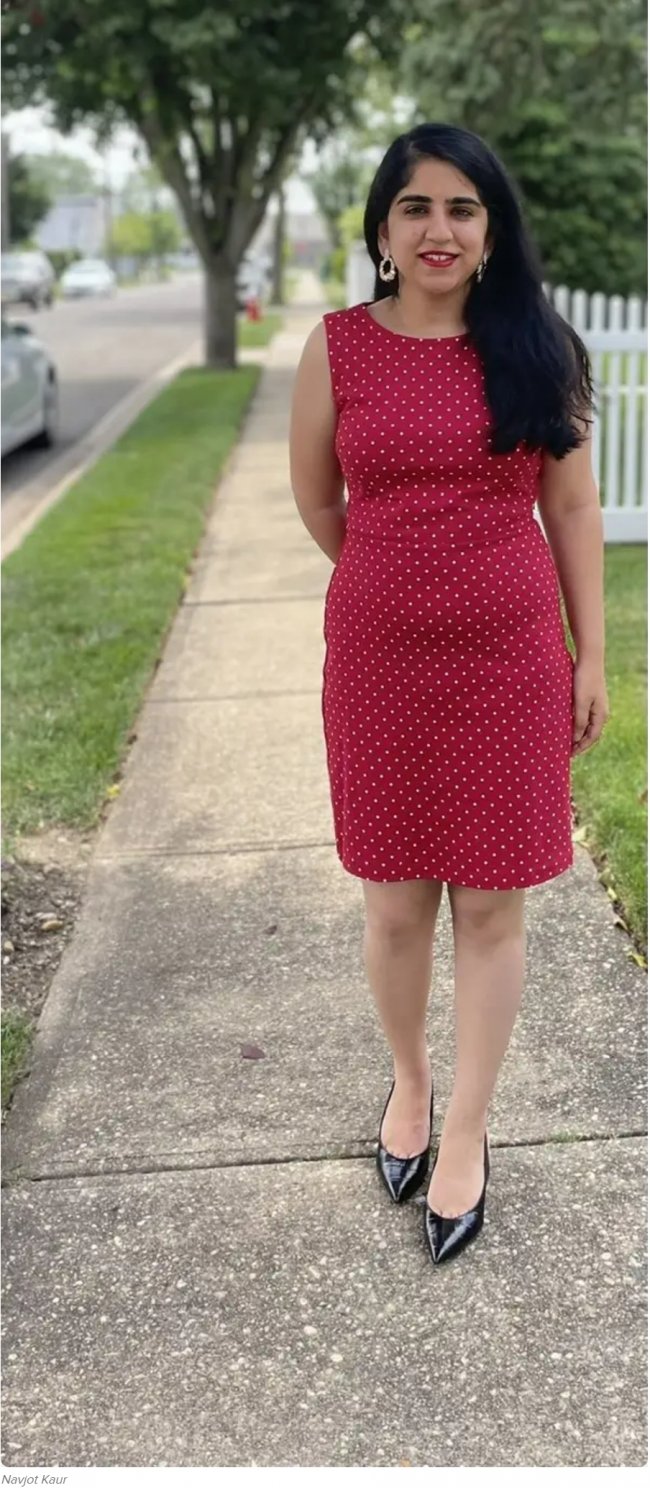 One of Navjot's earliest childhood memories is being the victim of a hate crime. At just 6 years old, she was targeted for the color of her skin and her place of worship.
"I remember walking home with my mom from a gurdwara and a car of boys threw eggs at me and my mom. We also came home to our entire house egged but chose not to report it."
For much of her life, Navjot found herself having to explain herself to the rest of America.
"As a young person growing up in the shadow of one of the deadliest attacks on US soil, there was a constant back and forth between Sikhs and the community at large about how we were 'different' from the people who harmed us."
But to Navjot, educating others about Sikhism doesn't mean abandoning other minority groups.
"Sikh, Muslim, and Jewish communities across this nation are at risk. We need to stand together and find common solutions to protecting our communities."
Harajeshwar Singh Kohli from Durham, North Carolina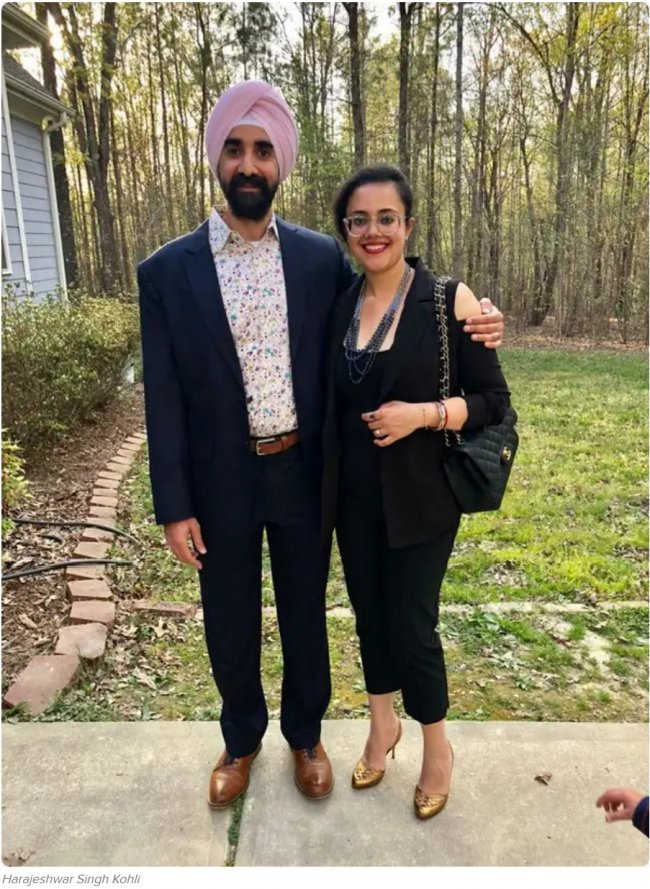 Harajeshwar was a fresh graduate student at Columbia when 9/11 happened. He sat in horror with the rest of his class as they witnessed the attack on the Twin Towers. Minutes later, Harajeshwar, who wears a turban, began to fear for his own life.
"People would shout 'Osama Bin Laden' from their cars while passing me by. One person brandished a gun at me. Once, while at a bar with some friends, someone punched me in the face from behind and removed my turban."
"For several weeks, I remained on campus and didn't venture into the city."
Before 9/11, Harajeshwar already stuck out of the crowd. He was constantly trying to balance his American, immigrant, and Sikh identities. After the attacks, it became even harder.
"I began to question more whether I would ever be truly accepted as American given my appearance and the backlash Sikhs, Muslims, and others faced."
Today, Harajeshwar is raising three Sikh boys, one of whom has been the subject of discriminatory bullying at school. Like many Sikh parents, Harajeshwar has taken on the responsibility of educating his son's classmates about Sikhism.
"We need more national education efforts and education about Sikhs in schools. I try to give an annual presentation at my children's schools on Sikhs, which is well received."
"I think Sikhs should seek to disarm people with conversation. I try and strike up a conversation with strangers so that they can see that we aren't so different."
Komal Chohan from Indianapolis, Indiana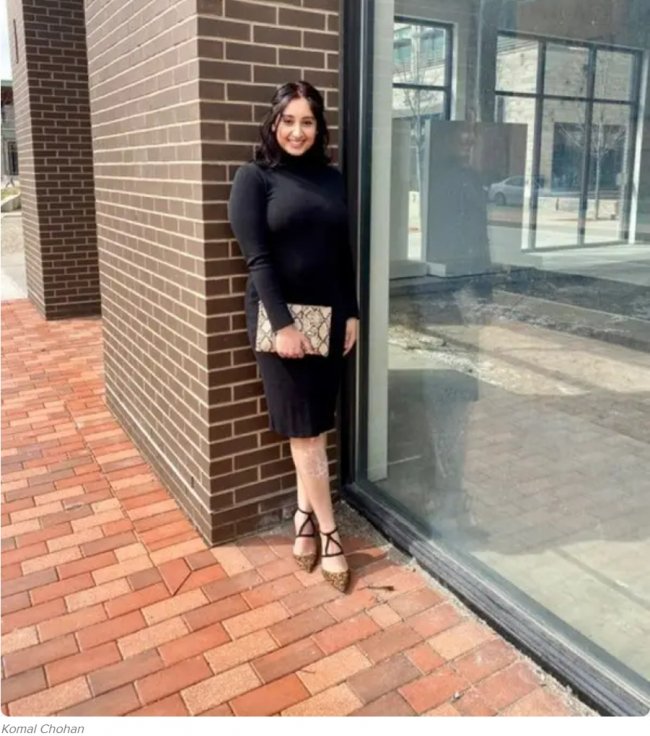 After 9/11, a lot changed for Komal and her family. Racist incidents drove them to leave their small town in Massachusetts for a new home. 
"I was actually in kindergarten when it happened. I was treated like an unwanted outsider."
She quickly developed a persistent concern for her grandparents and turban-wearing father, a truck driver. It's a fear many young Sikh Americans can relate to, 20 years later. Is today the day someone acts on an assumption about my family's identity?
"When I am not around my elders, I think, What type of people they will encounter? Are they people who will treat them with respect or people who will try to hurt them?'"
Komal says her father still experiences discrimination while on the road and that calling it out and educating others is the only way to stop it.
"I always say that the best way to fight discrimination is through education and having proper representation in the public spotlight. Sometimes people just don't know where to start when learning who [Sikhs] are and we should be that guide."
Amandeep Singh Sidhu from Washington D.C.
..........