The Sikh community has always come to the rescue of those in distress. Nothing restricts from helping other people, be it in India or anywhere else in the world. They are brave, hold human beings in high regard and do not discriminate against anyone on the basis of their religion, caste or geographical factors.
During times when hate has taken the throne, the Sikh community has always gone out of their way to make sure that they can help as many people as they can. They are the world's good Samaritans and their compassion will be spoken about till the end of time.
(click the link at the end to see descriptions of each) 
1. Two Sikh brothers served chai and langar to protestors at India Gate.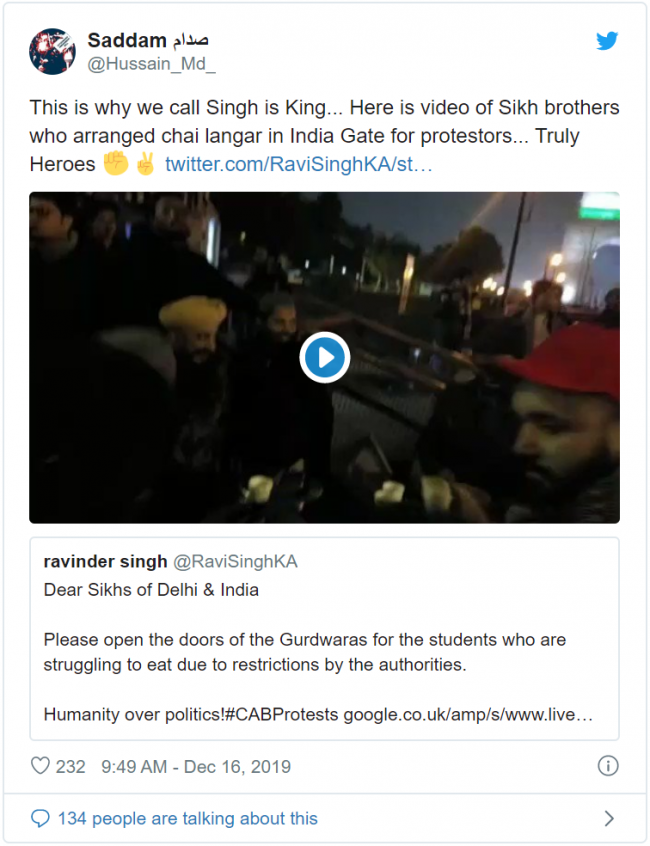 2. The Seva Food Bank in Canada feeds low-income families.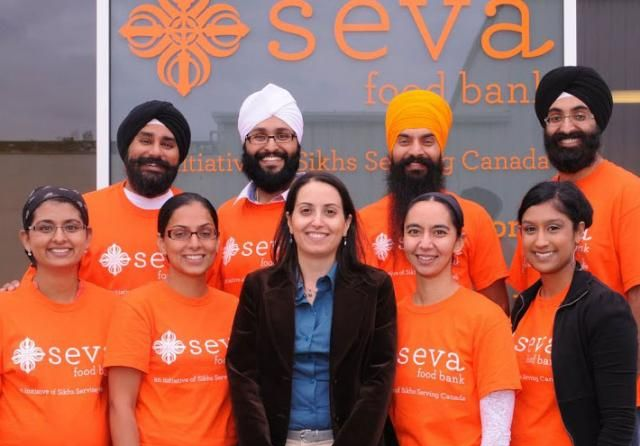 3. Gurdwaras opened their doors to riot victims in Delhi.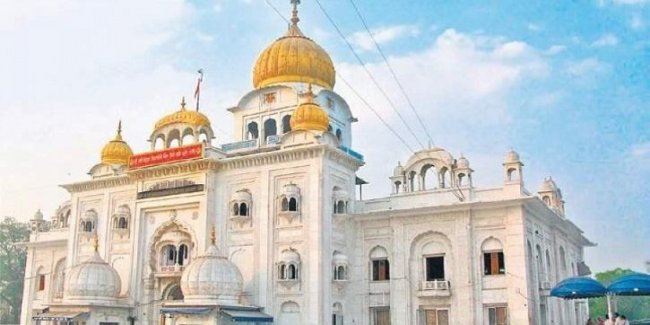 4. The Gurdwara Singh Sahib Sabha fed food to people who were hit by the Assam floods last year.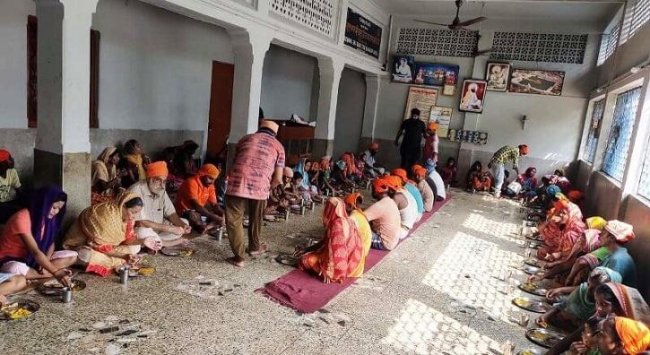 5. The Khalsa Aid is one of the biggest Sikh organisations that help people from all over.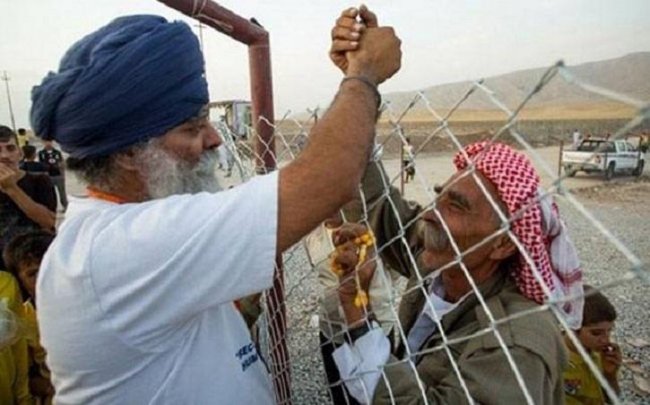 6. Sikhs bought water for double the price to provide it to drought-hit Maharashtra.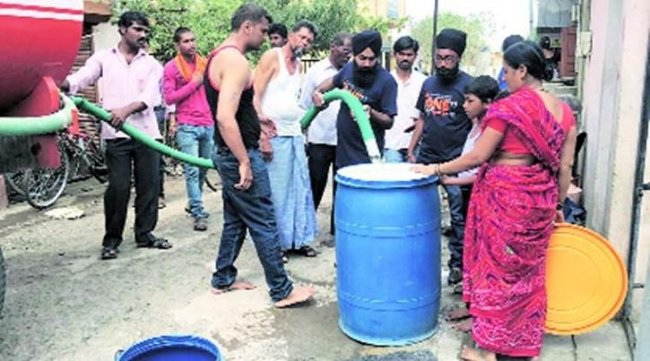 7. Sikhs of Delhi Sikh Gurdwara Management Committee came together to provide langar to flood-hit victims in Uttarakhand.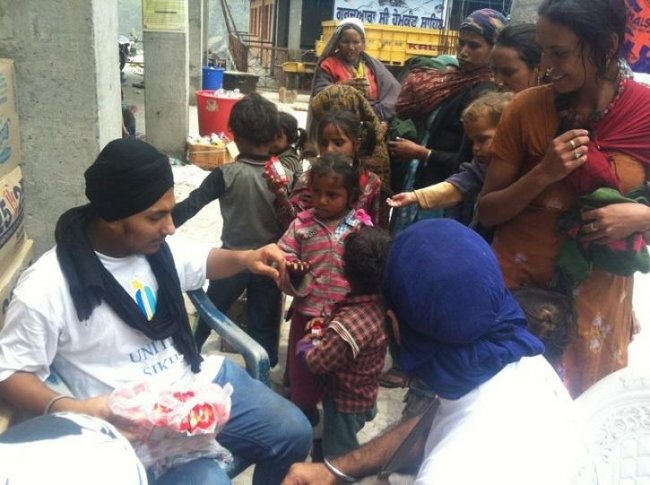 8. Two Sikh men took off their turbans to save a man from drowning.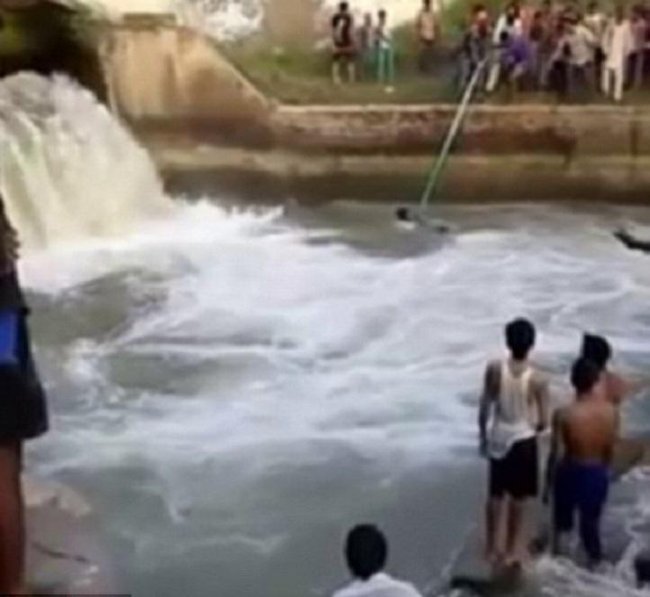 9. Sikh volunteers gathered together to help stranded people during the 2015 floods in Mumbai.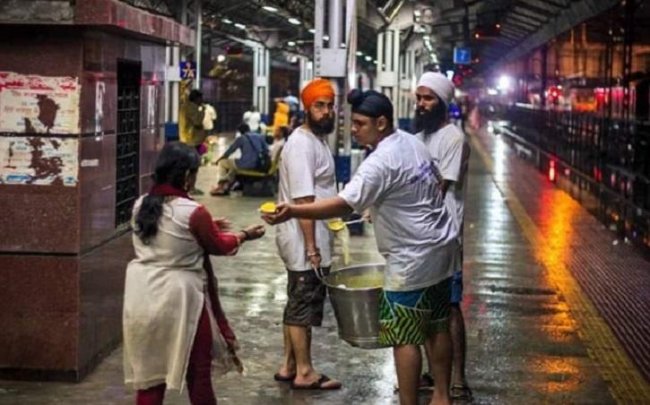 10. United Sikhs helped victims after the terror attack in Paris.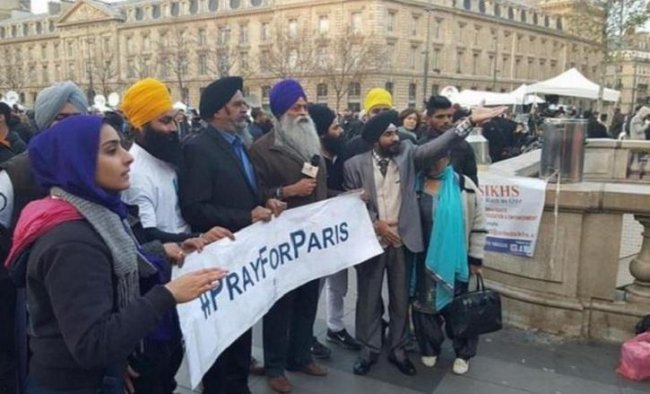 11. A Sikh man took off his turban to save a bleeding child's life.