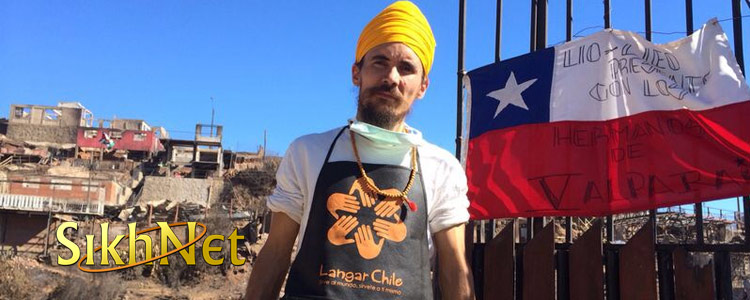 Raj Karega Khalsa
- Sikh Langar in Chile
Have you heard about Langar Chile?
SikhNet strives to inform you about Sikhi around the world.
Will you make a commitment to support the Guru's work through SikhNet?
The greatest challenge is not the money. Langar Chile has always been covered by the Guru, and we trust we will always be. The greatest challenge it to keep the right spirit. This is not a duty; it is something we do from the heart... more"


Sikhs around the world are inspired to see the custom of Langar spreading to South America.