Mirrored Meditation / Forsaken Notebook / Fading Away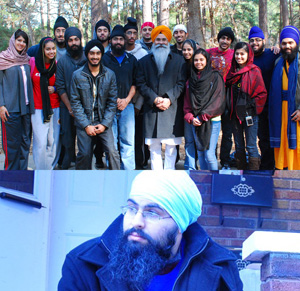 In 2010, Houston Camp Group 4 campers came together to explore Sikh media arts. Using their creative artistic expression combined with their love for Sikhi, the young team produced three short films with the help of filmmaker Harjus Singh. The first film ("Mirrored Meditation") visually discusses the importance of meditation for the distressed mind. The second film ("Forsaken Notebook") artistically depicts psychological hardships we all face in the journey of life. The third film ("Fading Away") celebrates the Sikh Identity as both an homage to their ancestors and a representation of their beliefs. This is the culmination of their creativity and passion.
Directed by:

Group 4 – Houston Camp 2010
and Harjus Singh

 (

Age: 

23

)

Location:

Cincinnati, OH, United States

Length:

12 min
What did you think of the video? Leave a comment...