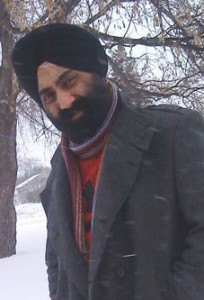 This is an entertaining enactment of a story of a 'Gur ka Sikh' who doesn't sway from his firm belief in the true guru. In stormy times, the guru reciprocates by bestowing his generosity over this Sikh. The power of faith is thus revealed with a gripping end to the story. The only advise we have is, to watch it till the end!
The world is engaged in search for a guru in this world that could fulfill their selfish desires. Some are able to find those, who have acquired some supernatural powers and use these endowments selfishly. Their followers are equally blind and will end up bankrupt in both worlds as ordained by the true guru- to whom every power of this world kneels down. Why don't we kneel down to such guru that is most supreme?
Directed by:

Amandeep Singh 

(

Age: 

26 or older

)

Location:

Dehli, India


Length:

17 min 57 sec
What did you think of the video? Leave a comment...