Recently news came out that a 23 year old Kaur, Naureen Singh, has been selected to represent the United States at a United Nations summit. She had previously made the news by giving a speech at the Mile Hi church by talking about the pride and significance of turbans. SikhNet recently spoke with her: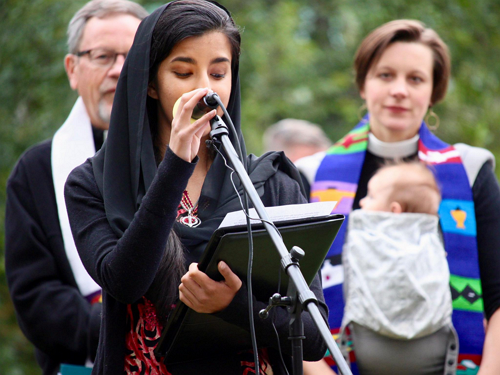 Not everyone is concerned with other communities, they might be more concerned with people closer to their own community. Do you think that you have a special attention for interfaith and if so why? 
Back in high school, I actually was very concerned with the plight of the Sikh community, and focused all of my time solely addressing the issues that affected my community. However, things really began to change for me after the Oak Creek Sikh Temple massacre. When vigils were organized all around the country--many diverse faiths, traditions, and communities showed up in solidarity with the Sikh community. For the first time in my life, I learned what "interfaith" even meant, and it truly broadened my viewpoints. I began to see how many marginalised communities in this country undergo very similar experiences, whether it be profiling, racism, sexism, etc. But when neighbors show up for neighbors in times of need, it can mean all the difference. But, more importantly, I believe gurbani teaches us about the oneness that exists between all of us. The divine is in each and every one of us, and fighting against injustice, even if it isn't being committed towards our community, is who a Sikh is. After all, our 9th Guru was martyred for fighting the injustices being committed to another community. Interfaith work in the USA, has in my opinion, led to an increased awareness for the Sikh faith, and I truly believe that progress is made when more people are fighting for it.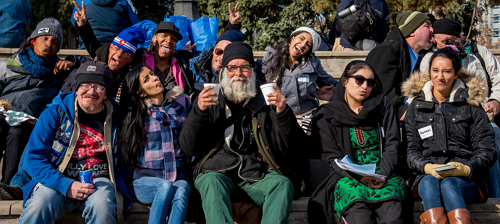 I believe you gained a large stage to express your passion at Mile Hi Church. How were you selected to give that talk to such a large audience? Were you nervous?

Great question-- the way I got involved in the Sikh Service that took place at Mile Hi Church was quite interesting. A few months before the service, I wrote a blog about the 1st Colorado Sikh Parade that took place in my state, and it was met with some intense pushback from some of the organizers. Essentially, my voice as a female youth was being shunned during and after the nagar keertan, and I wrote a blog to express my concerns. At a time where it felt like my voice wasn't being heard, I was truly blessed to have the organization,"Colorado Sikhs," approach me. Mr. Dilpreet Jammu, president of Colorado Sikhs, invited me to help get the youth involved in this service, by educating our fellow Americans about gender equality, sewa, Sikh history, etc. I first joined in on this project as a youth representative, but as time progressed, my role extended to one of presenting about the Sikh Turban at this service in front of 2,000 people. Before getting into Sikh advocacy work in college, I was heavily involved in public speaking and debating for 7 years. Those skills I learned when I was younger helped me tremendously when I got up on that stage to share the stories of my family, the dastaar, and the Sikh community. Of course, there were nerves, but with the support of the American community and my fellow Sikh sangat, I was able to speak my truth with love and confidence.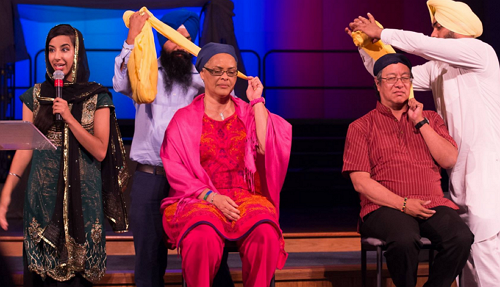 Was it your talk in front of those 2,000 people, that was seen all over the internet, that lead to you being selected as a UN rep?
I wish I had a clear definitive answer to this question, but I am honestly not sure what exactly led to me being selected as the delegate for the USA at the UN International Human Rights Summit. Perhaps the talk at Mile Hi Church was a reason, but in my application, I also talked about other numerous projects I have also worked on-- including working with the White House on an anti-bullying initiative, organizing a project that served langar to 4,000 homeless in the Denver area, as well as starting the first Sikh Student Association in my state. More importantly, I spoke in my application what it means to speak truth to power, as well as using a platform to spread awareness. I believe my experiences as a Sikh-American in a state with very little diversity also helped differentiate my application from the rest. The Sikh Gurus taught me to fight the injustices that happen in the world, and I try to do just that with every project I take on.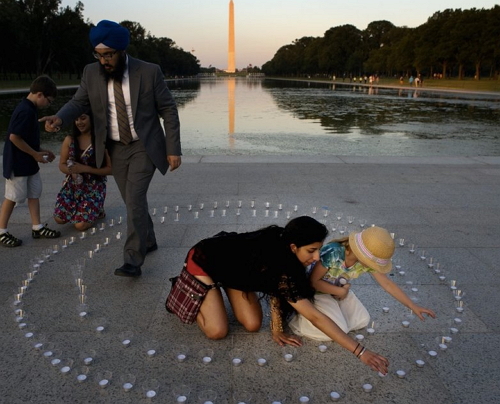 Wow, you are involved in a lot. Is there anything else that you do you haven't mentioned right now?
Thank you-- it's all with the blessings of Waheguru. But yes, I have turned my passion for Sikh advocacy into a volunteer career position with the organization "Colorado Sikhs," where I currently serve as the policy director. Essentially in my role, I create relationships with Colorado politicians in order to influence legislation and laws that can impact Sikhs, as well as other marginalized communities. Lately, with everything currently going on with USA politics, my role has definitely extended to one more based on interfaith advocacy-- fighting alongside other faith groups to ensure concepts like justice and equality are met. I have learned when Sikhs organize in a constructive and efficient way, we can truly make the change we wish to see and make the world a better place for all. I will always remember at that Mile Hi Church event, witnessing members of my Sikh sangat so proud to stand side by side with our American neighbors, as we all sat down to witness a gurudwara service. It was moving yes, but it also brought us together for something bigger than ourselves-- love for one another.
Is there anything else you wanted to say? 
I wanted to take this time to thank the Sikh community for the outpouring of support I have received over this past week. I am truly touched by Sikhs coming together, from Punjab to Canada, offering the best of wishes and are truly so excited for me. It is because of organizations like SikhNet and SALDEF, that young Sikh women growing up in the USA can feel like their voice matters in the largest scheme of things. I am truly beyond grateful, and I am even more humbled I can speak about Sikhism and my identity as a Sikh-American on that United Nations stage.
I'm amazed and impressed by all that you do. I am sure we can look forward to your involvement at the UN and I'm sure a prolific career ahead of you. Keep up and many blessings!
Oh thank you! I am truly thankful to SikhNet, and the work that you all do to uplift the Sikh spirit.