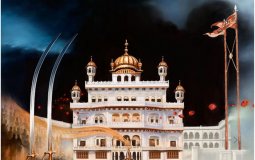 Artwork by Kanwar Singh weaves the stories and imagery we relate to Guru Hargobind Sahib Ji.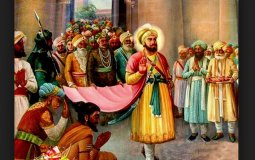 Pioneer of the concept of Miri Piri and Sant Sipahi, under his leadership Sikhism evolved and took different direction.
Guru Hargobind attained the name Bandi Chhor, a description that had already been written in the teachings. Let us not forget that all the teachings, all lessons in life, are found in our living Guru...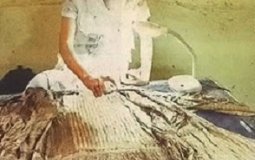 "I told the villagers I couldn't do my work without touching it. Even then, the frowning sewadars would watch over me. Within a month, I restored their faith," she said.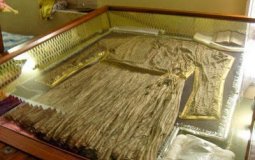 I wonder what it must have been like for the other prisoners to have Guru Hargobind ji with them. What kind of transformation may have happened during the time he spent with the them?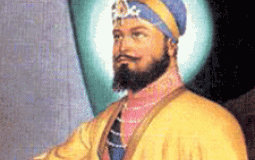 Guru Hargobind ji was a True Spirtual Warrior, Guru ji is also known as 'Sacha Patshah' ( A true judge of Dharma).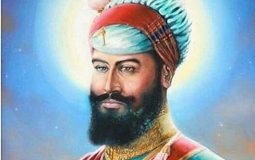 This fantastic,powerful, potent and deep painting portrays the Sixth Guru, Hargobind - who erected the Akal Takht in the 17th century at the young age of 11 years old, to be the seat of Sikh Temporal Authority - along with scenes from 1984.