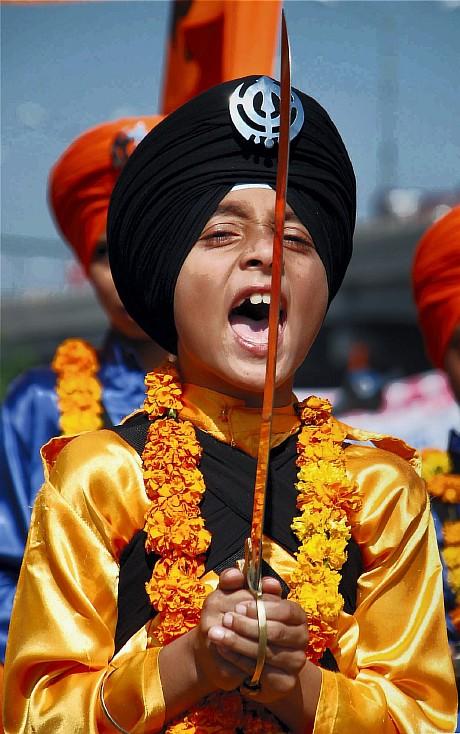 JALANDHAR: Lakhs of Sikhs as well as people from other faiths participated in the celebrations in connection with the tercentenary of Guruta Gadi Diwas (coronation) of Guru Granth Sahib on Sunday. The Guru Manyo Granth Jagriti Yatra, which started from Takht Hazoor Sahib in Nanded and spanned the length and breadth of the country, was the high watermark of Sikh celebrations.
While the main function in Punjab is culminating at Takht Damdama Sahib on October 20, Hazoor Sahib Nanded will be witnessing the devotion of millions celebrating '300 Saal Guru de Naal' for a week beginning October 27 to November 4.

The celebrations there will begin with 'Takhat Snan' of Sachkhand, Nanded, on October 27. After that, a series of events will take place during the Shatabdi Samagam from Oct 29 to Nov 4.
The contributors to the Granth are Sikhs Gurus as well as 15 Hindu and Muslim Bhagtas, which emphasises the eclectic nature of the faith.
While the Union government released Rs 180 crore for various activities including community projects to commemmorate the occasion, US Presidential candidate, Democrat Barack Obama, made it a point to greet the Sikhs on this occasion.
Sikh representatives gave out messages of peace. "This is an occasion for the Sikhs to reinforce their faith in concept and embodiment of the eternal Guru in Guru Granth Sahib, and get direction while also growing as a global community. In fact, the occasion also reminds the community about its duty to spread the message of the Guru Granth Sahib for global community towards resolving various conflicts," said Akal Takht Jathedar Gurbachan Singh.